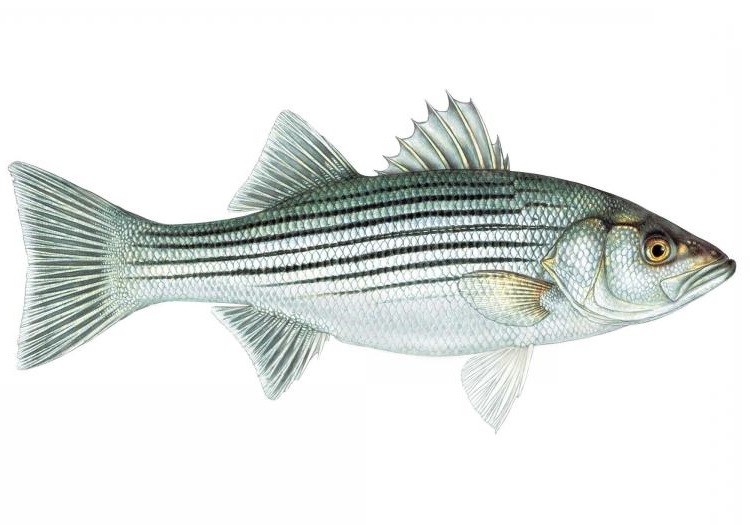 Species: Striped Bass (Morone saxatilis)
Location: San Pablo Bay, San Francisco, CA
Date: March 25, 2012
This is the fifth and final story in succession and ties in with the other species I caught on the same day, and you're best reading them in order: First and Second and Third and Fourth.
The California Delta is famous for bass. Largemouths, Stripers, and Spots all call this area home. I'd love to fish it some day.
This story, however, takes place nearby in the San Pablo Bay, and it involves Stripers.
***
Years before, after personally striking out for Stripers in the San Pablo Bay but watching my friend, Christopher Puckett, land a double-digit fish, I saw the possibilities.
It was now almost four years later, but I'd booked the trip in hopes of catching sharks, stripers, and sturgeon. We'd already boated three species of shark and lost a fourth, massive one, but the sturgeon and Stripers remained quiet.
Then, Ben Blanchard got a respectable fish of around eight pounds.
Not long after, he caught a second, slightly smaller fish.
Both were keepers.
***
I'd boated four new species that day, so I couldn't complain, but since this was a trip where we intended to target three large, edible fish, I'd hoped to take home some meat.
Eventually, a Striper of my own inhaled the shrimp on my hook, and after a fight in which the captain jumped up and down hooting and hollering in excitement, it came to net.
It was 13 pounds, 1 ounce and measured 33 1/2 inches long, making it the largest fish (other than the two Bat Rays I'd caught earlier in the day) I'd ever caught and the largest game fish.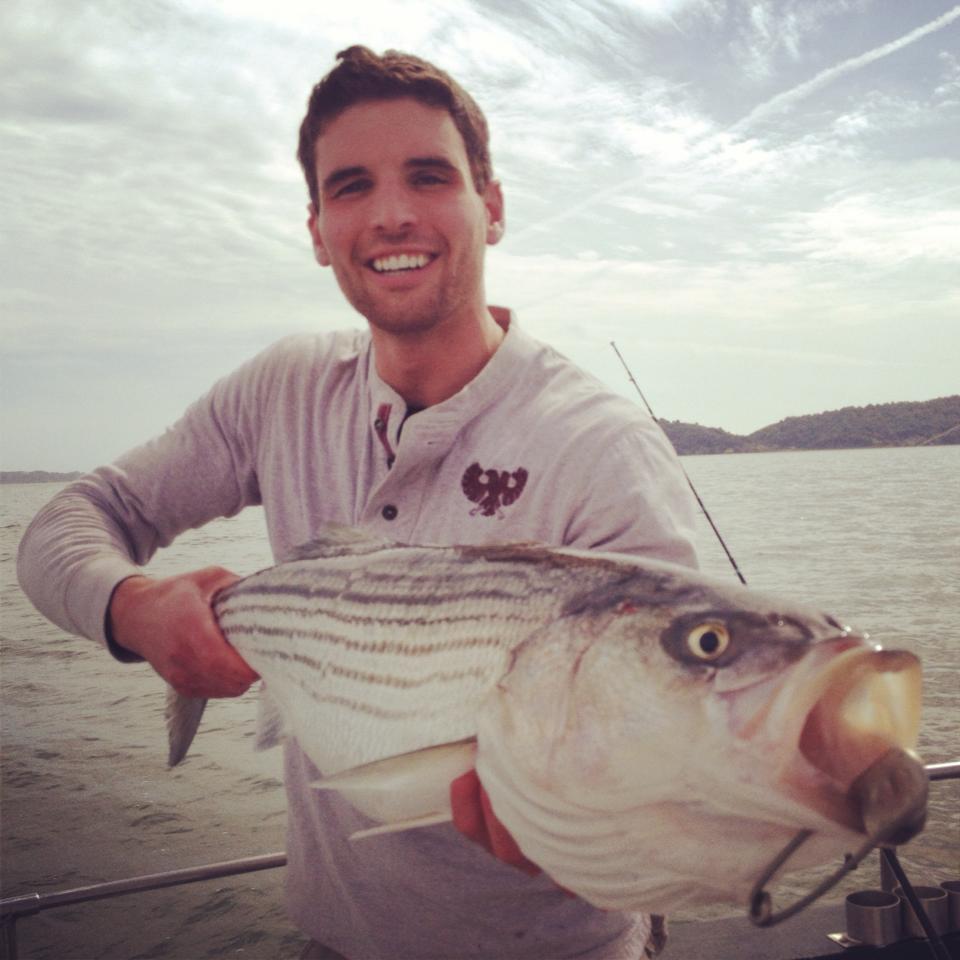 The fish was delicious, making me promise never to release a legal Striper. Plus, the picture Ben took was one of the best fishing pictures I've ever had taken of me, and it remained one of my favorite profile pics for years. If only I'd removed the hook the captain put through its lip beforehand…
#SpeciesQuest // #CaughtOvgard
Read the next entry in #SpeciesQuest here: Species #48 — California Halibut.