Some consider them a pest, but Bat Rays are a blast to catch and can easily top 100 pounds. Photo courtesy California Department of Fish and Wildlife.10
Species: Bat Ray (Myliobatis californica)
Location: San Pablo Bay, San Francisco, CA
Date: March 25, 2012
If you didn't read the last entry, be sure to catch up here or you'll be missing out. They tie together.
***
I've fished the salt a lot in the past 15 years. Not anywhere near as much as freshwater, but I've still spent an average of five days a year fishing saltwater which is a lot for someone five hours from the ocean.
In all that time, I've only landed two fish over 25 pounds.
Both happened to be on the same day, minutes apart, while chasing sharks, sturgeon, and stripers with Sole-Man Sportfishing.
The first was a massive Bat Ray. It's body was maybe 30 inches long (not including the three-foot tail) and 40 inches wide. The captain estimated it at 60 pounds but wouldn't bring it on board because it presented a safety hazard.
So all I have of the largest fish I've ever landed in saltwater is this picture.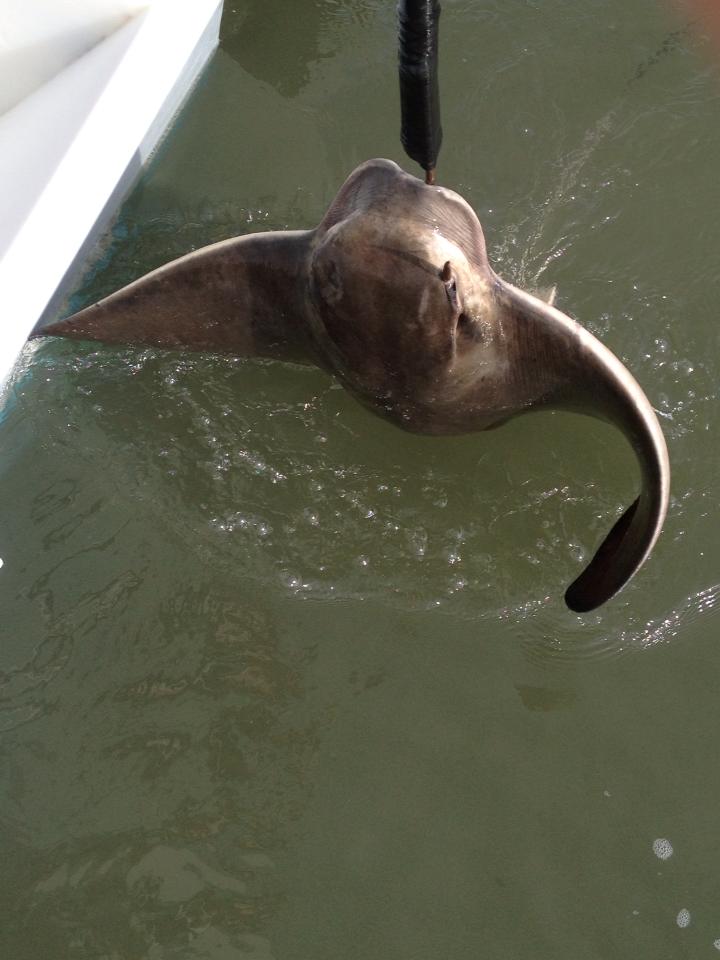 While I would've liked a better picture, fighting this creature on 20-pound mono was a blast. Imagine pulling a piece of sheet metal with suction cups off the bottom. But the sheet metal pulls back. Hard.
After catching the 60-pounder, I got a smaller one the captain estimated at around 40 pounds. Though I've caught a lot of 10-20 pound saltwater fish, I haven't broken 20 pounds in the salt since.
Fortunately, I did manage a few pics of Ben fighting a beast of his own, and that's where this story ends.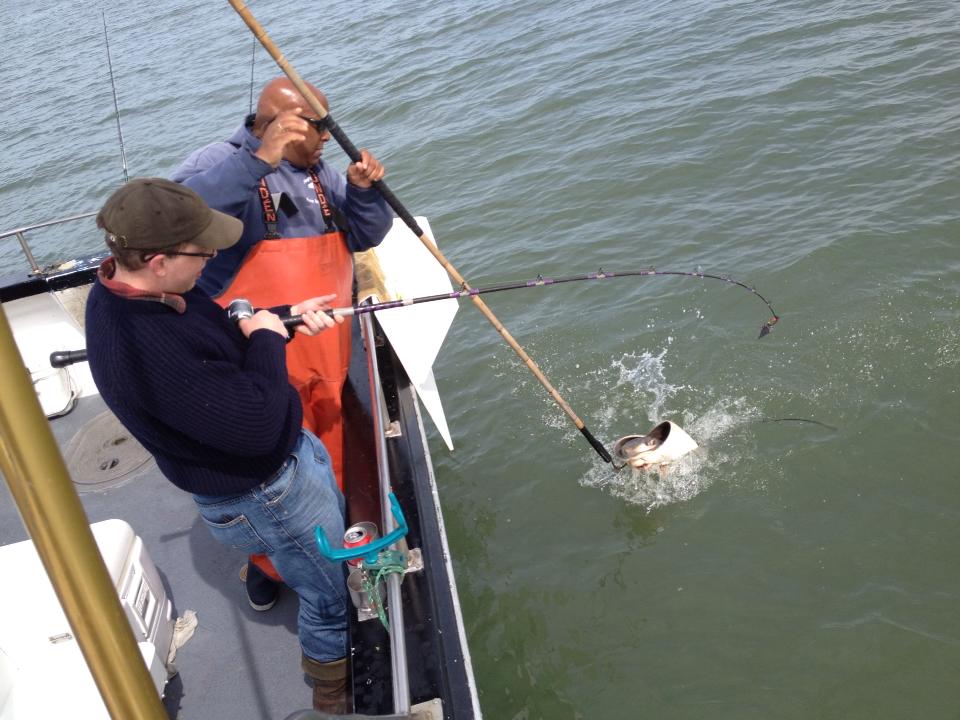 #SpeciesQuest // #CaughtOvgard
Read the next entry in #SpeciesQuest here: Species #45 — Spiny Dogfish.