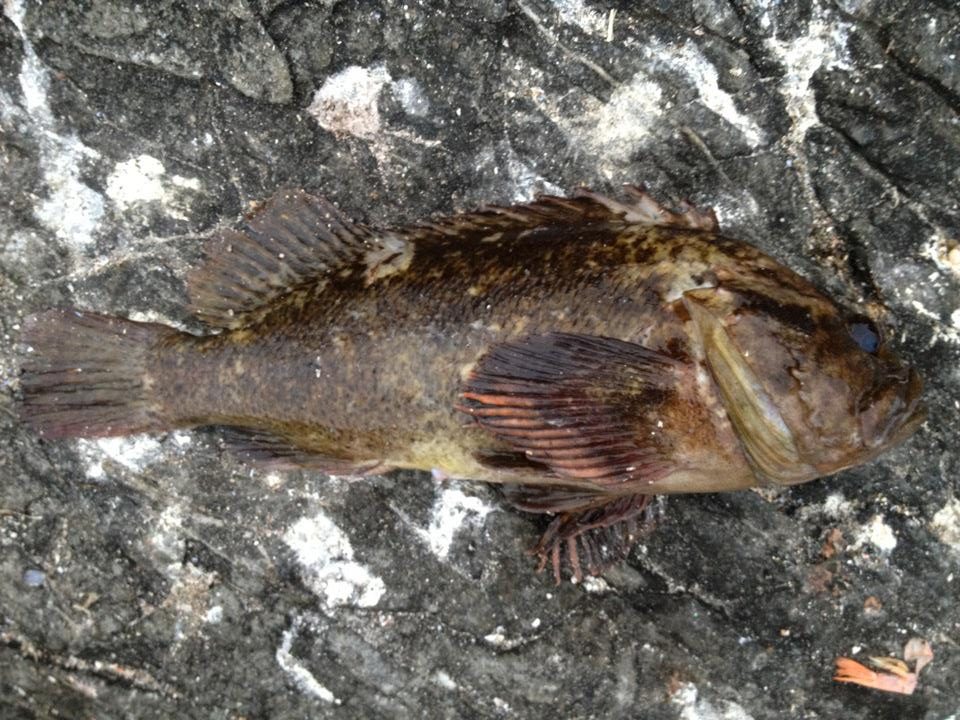 Species: Grass Rockfish (Sebastes rastrelliger)
Location: Mill Beach, Brookings-Harbor, OR
Date: July 14, 2012
Over the years, I've been admittedly quite blessed when it comes to fishing. I've captured rare species, rare color morphs, rare body types, and frankly, I can't complain.
One such catch was a Grass Rockfish, and I caught it on a trip that was as unlikely as any I've taken.
***
As I've aged, my fishing buddy group has shifted and changed. As friends have married, had kids, and moved away, their availability to fish has changed, too. I don't fault them for it, and I'm happy they've found happiness in off-the-water pursuits, but I've never really outgrown fishing.
We started out casual, but after high school, she became my soulmate.
"Don't worry," well-meaning folks tell me from time to time, "you'll find a girl who likes to fish someday."
But I have found girls who like to fish before, and that's great, but I don't like to fish. I love to fish. In fact, I live to fish.
If I ever found someone who shared that passion, I might eventually give my mom the grandkids I know she wants someday, but I've always thrived on flying solo. Despite good friends over the years, I've always preferred my own company to that of anyone else's, and so #SingleByChoice has been my honest mindset for decade in which almost all of my friends traded reels for rings.
Now, that's not a slight against them or their wives in any way. All of my closest fishing buddies today are married with wives who let them fish a lot, but they are still certainly more restricted than I am.
I digress.
One friend who moved away was Travis Lyman. He and I fished all of the time when he lived in Klamath, but when he moved and had kids, we basically stopped fishing together. Crazy, because at the time, we fished together often.
He even introduced me to one of his friends, a guy named Brian Ryckewaert, who invited me along on a spur-of-the-moment fishing trip to Brookings. For $100 toward expenses (a great deal), he let me tag along for a weekend of shore-based fishing for rockfish — something I've never had much success with.
***
We woke up incredibly early. We hoofed a lot of gear down the beach and over the rocks at low tide to our perch. We had a long board that we used to shimmy across gaps in the rocks, and when we finally made it to our destination, it was still dark.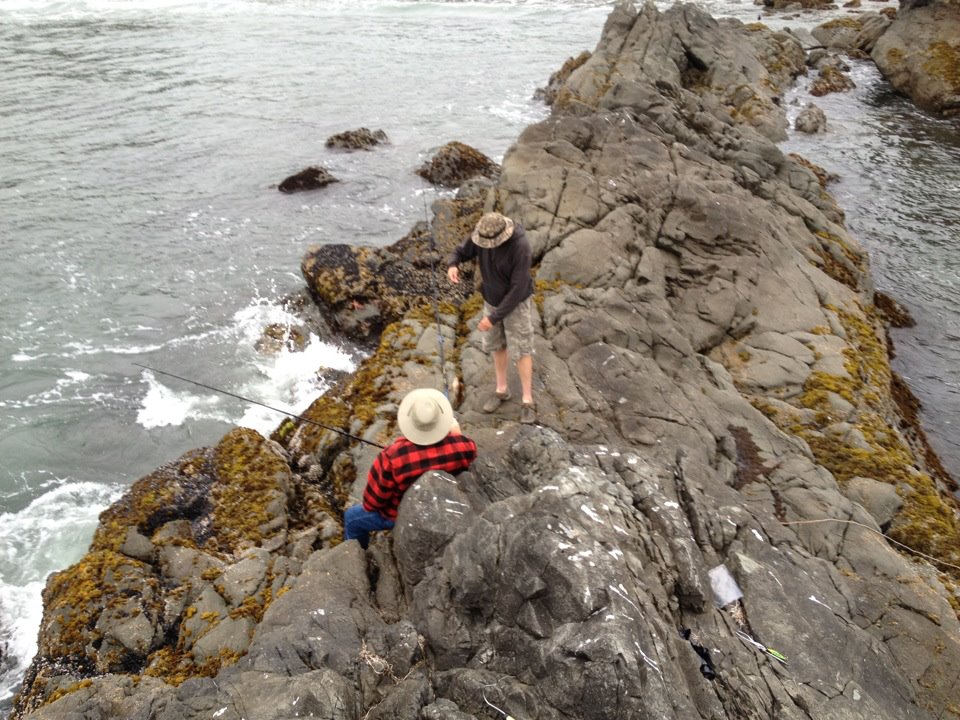 Using anchovies as bait, we did quite well on Black Rockfish and even picked up a few Lingcod. As time wore on, I decided to mix it up and started throwing lures. I got a few smaller Blacks to dart out from the rocks and kelp and smash my WildEye Swim Shad before I decided to switch to shrimp and target surfperch.
I got a few surfperch and my largest Kelp Greenling at that time.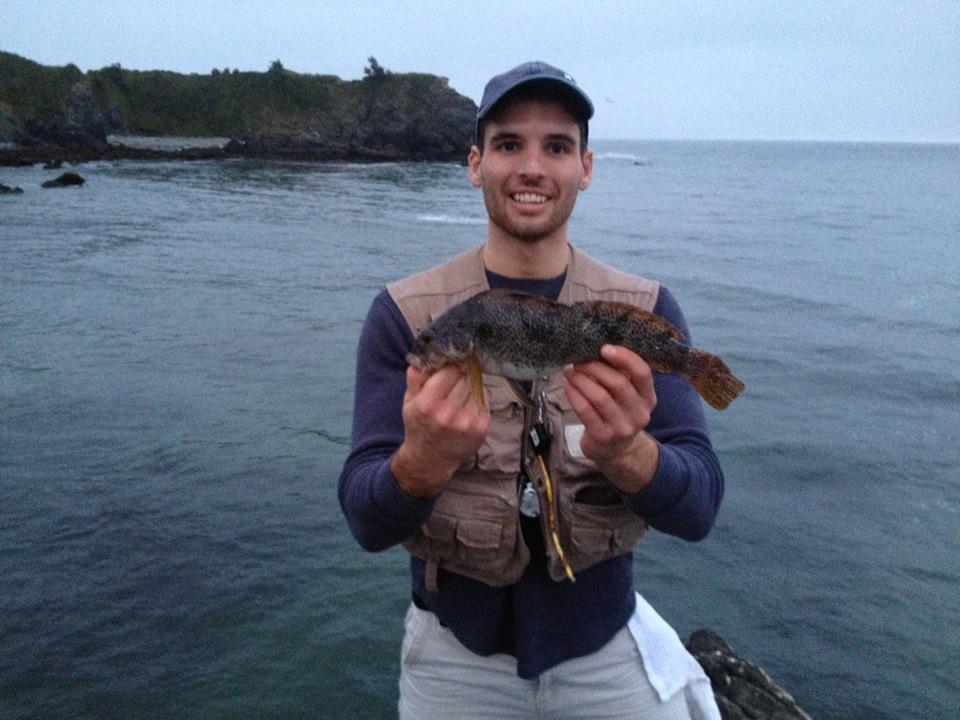 At the time, this was the biggest Greenling I'd ever caught.The surfperch and greenling were a nice bonus, but I released the greenling, thinking I could catch a bigger groundfish instead. I also released the surfperch because my one experience eating them had been poor, so I thought they tasted bad. Idiot. I now know they taste great, and I kick myself for releasing the big Redtail Surfperch and Calico Surfperch I caught that day, since I've never been able to eat Calico.
Oh well.
I stuck with shrimp and got a bigger fish to play. I was surprised to see it was a rockfish as I brought it close, and I immediately thought it was a brown because of the coloration.
I later learned it was a Grass Rockfish.
To this day, it remains the only rockfish over eight inches that I've ever caught on shrimp.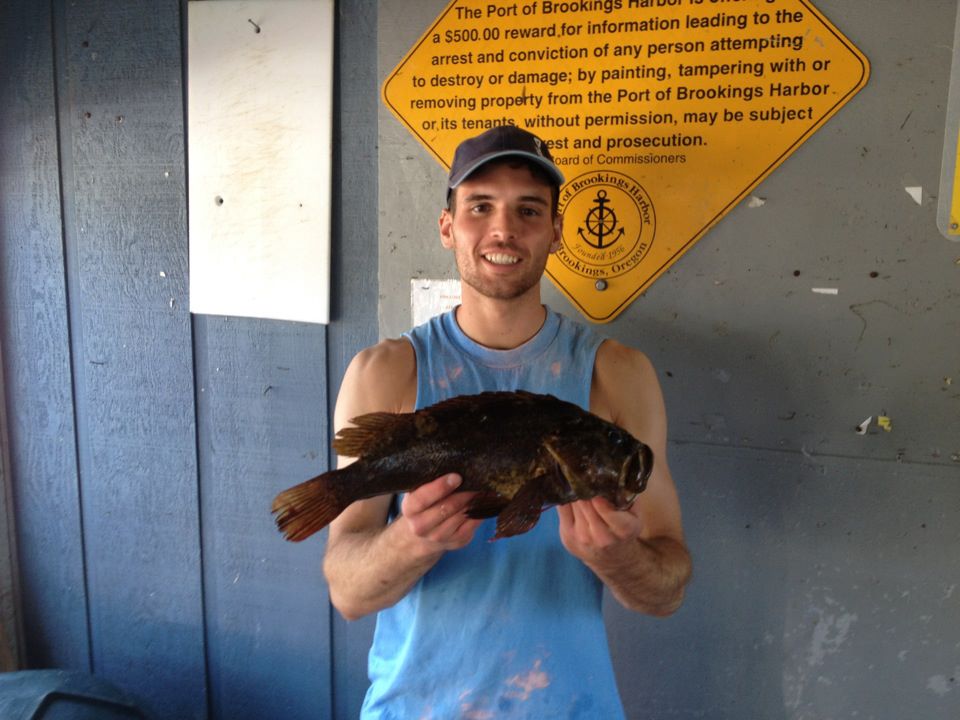 #SpeciesQuest // #CaughtOvgard
Read the next entry in #SpeciesQuest here: Species #43 — Brown Smoothhound.