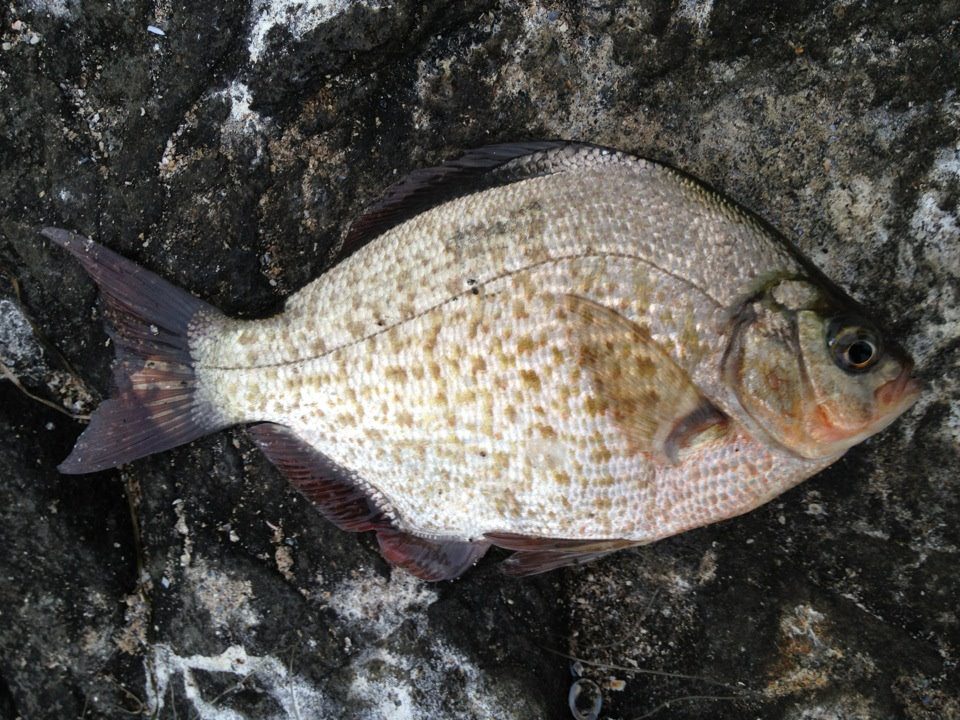 Species: Calico Surfperch (Ampistichus koelzi)
Location: Chetco River South Jetty, Brookings-Harbor, OR
Date: September 12, 2011
Misidentification is to fishing what the New England Patriots are to football: an unfortunate everyday reality that can't be ignored.
Fortunately, just like tonight's Patriots' Super Bowl loss, good can get a foothold in the fight against evil and make that unfortunate everyday reality just a little quieter.
Every year, Oregonians flock to the South Coast to fish for "pinkfins" near the mouths of the Rogue, Umpqua, and Winchuk Rivers. Ask almost any angler, and they're fishing for Redtail Surfperch. While the majority of "pinkfins" are actually Redtails, a substantial minority are Calico Surfperch — an entirely different species.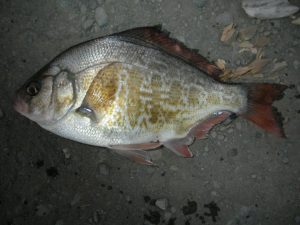 This post won't be long, but I hope it is helpful. Where their range overlaps (Southern Oregon and Northern California), these two species often get lumped into the same "pinkfin" category. Just use this comparison to be able to tell they're not.
That is, don't just avoid being a part of the problem; be a part of the solution.
***
I caught my first Calico off of the jetty in Brookings. After striking out for Striped Surfperch on the river side, we followed the Biblical example and threw to the other side. I landed a Redtail and a Calico in an hour, proving these two species not only overlap ranges but overlap the same feeding grounds at the same time.
Since I thought they were different-looking enough, I took a photo with my disposable camera. After processing and comparing them side-by-side and doing some online research, I was able to tell the two "pinkfins" apart.
Hopefully, now you can too.
If not, one other way to tell Calico Surfperch from Redtail Surfperch is that the Steve Wozniak has never caught a Calico, while I have.
#SpeciesQuest // #CaughtOvgard
Read the next entry in #SpeciesQuest here: Species #38 — Red Irish Lord.