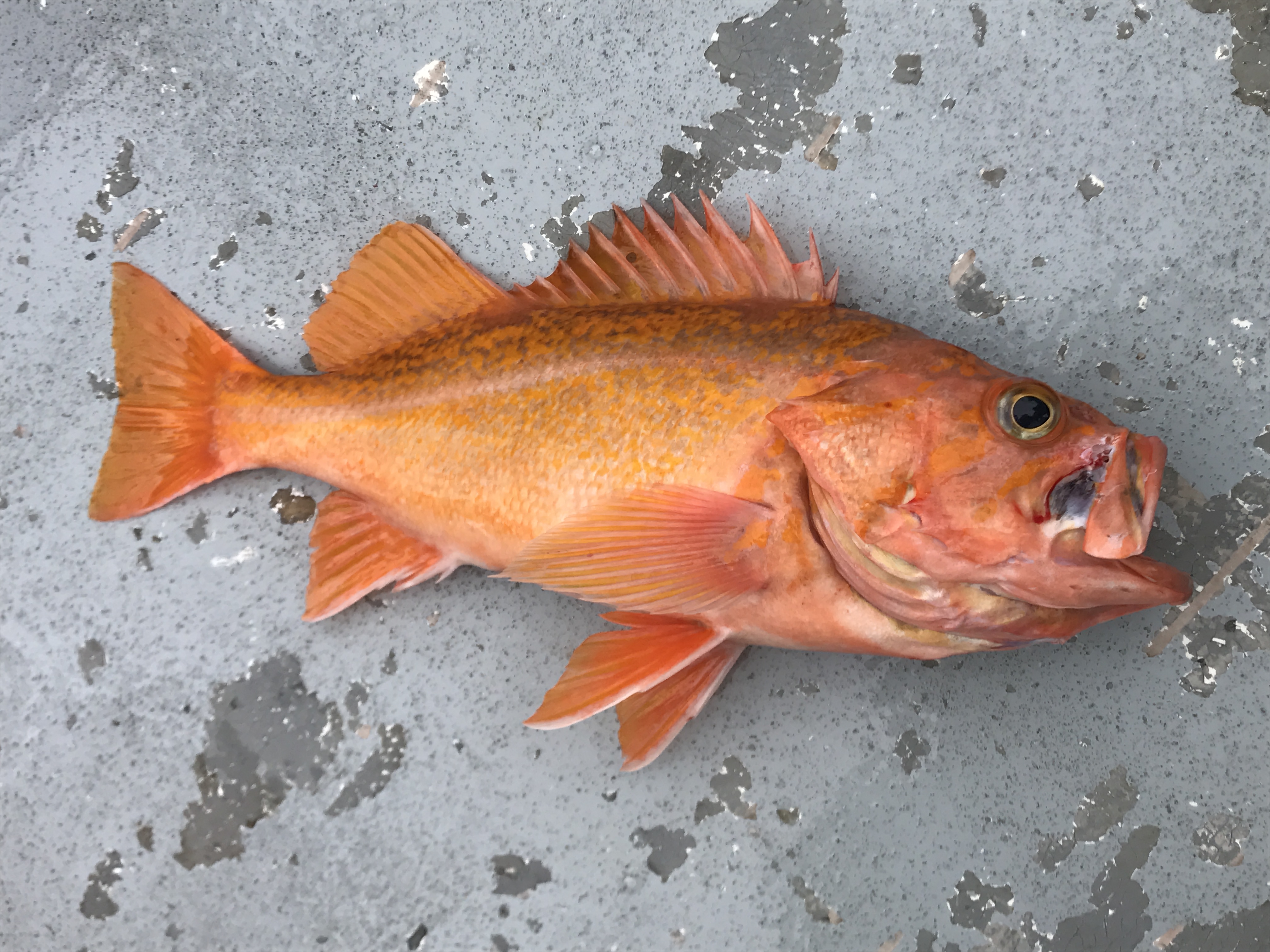 Species: Canary Rockfish (Sebastes pinnager)
Location: Off the coast of Brookings-Harbor, OR
Date: September 15, 2010
Many people experiment with drugs in college. Don't spit out your coffee, but I was one of them.
I experimented with Dramamine in the fall of 2010, and it wasn't bad.
If you were looking for more dirt, that's the end of the story. Sorry to disappoint. I still haven't drank alcohol, used to tobacco or experimented with any actual drugs, but the first time I tried Dramamine was the best, and the handful of times I've tried it since never lived up.
That's normal with drugs, right? You spend your whole time chasing that first high. Well seasickness be damned. I tried Dramamine and while I was very tired, I didn't feel seasick at all.
***
Christopher Puckett, Ben Blanchard and I all climbed onto the boat knowing we'd had past problems with green gills but confident in our Dramamine-induced haze.
I was the very last person on the boat to catch a fish, but when I did finally get one, it was a brilliant orange fish that I'd never caught before, but, having studied the rockfish ID charts religiously, I immediately recognized it as a Canary Rockfish.
It was a whopping 17 inches and 2.7 pounds, but at the time, harvest was closed, so I sent it back to nature.
Now, I'm not condoning drug use, but my first time using Dramamine definitely left me with a lasting high and a good story.
#SpeciesQuest // #CaughtOvgard
Read the next entry in #SpeciesQuest here: Species #37 — Calico Surfperch.