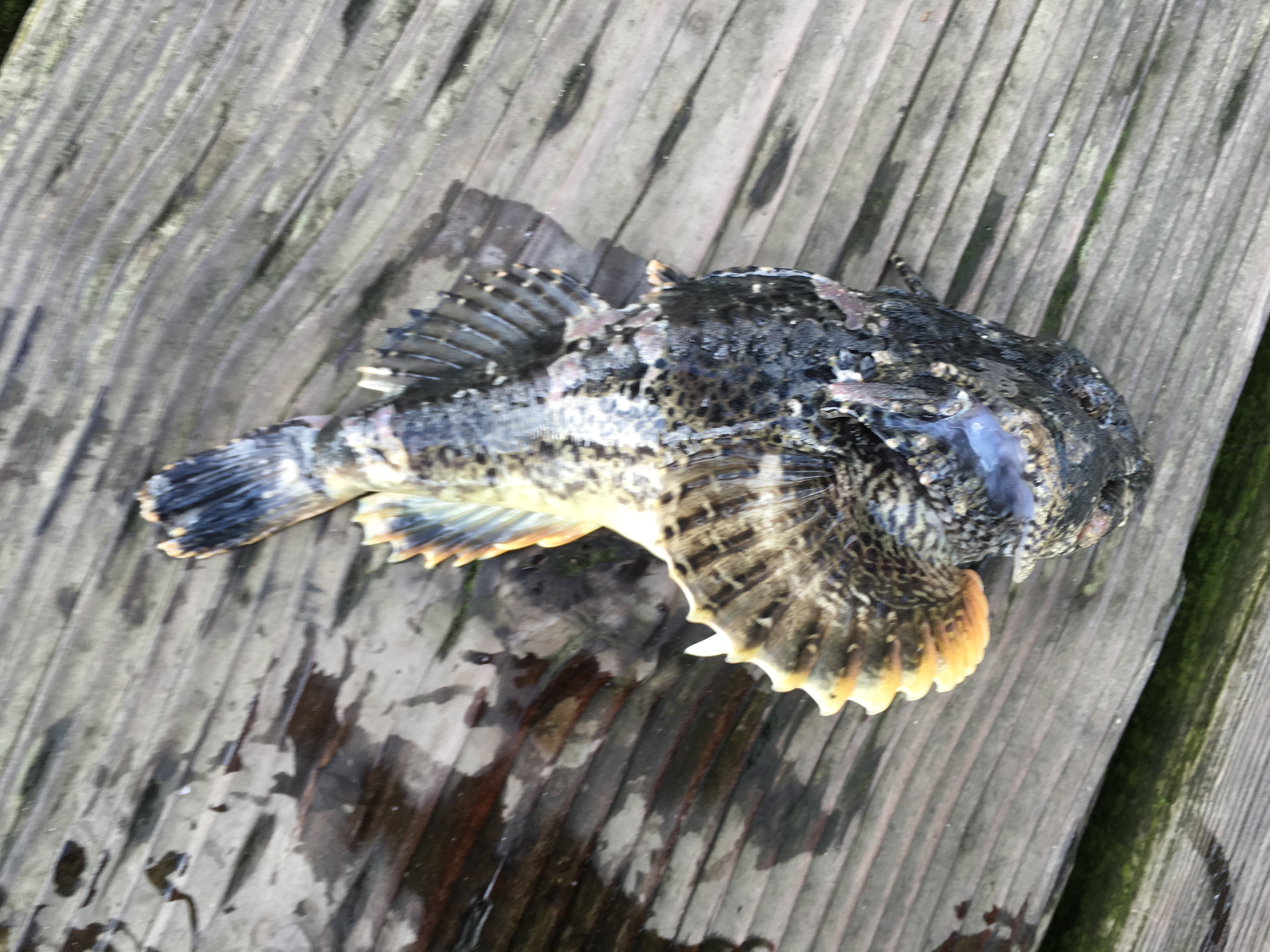 Species: Buffalo Sculpin (Enophrys bison)
Location: Chetco River South Jetty, Brookings-Harbor, OR
Date: September 13, 2010
This is a story about misidentifying sculpins and feral cats and world records. Yes, you read that right.
I'll start with the record. Here's the picture of my record-setting fish.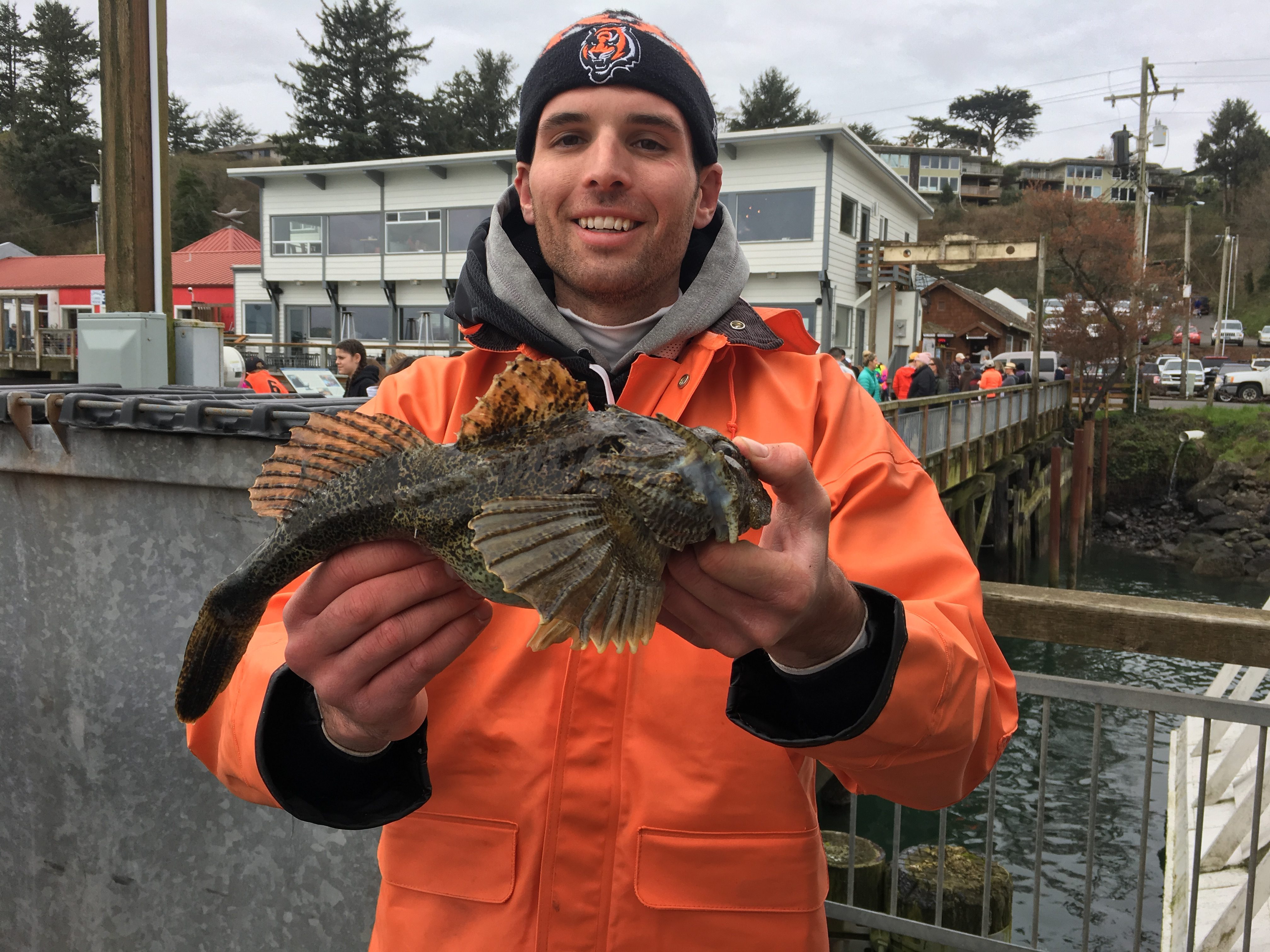 My first saltwater All-Tackle World Record was for Buffalo Sculpin (2017), but little did I know, I actually had caught my first Buffalo Sculpin seven years prior to my record-setting performance.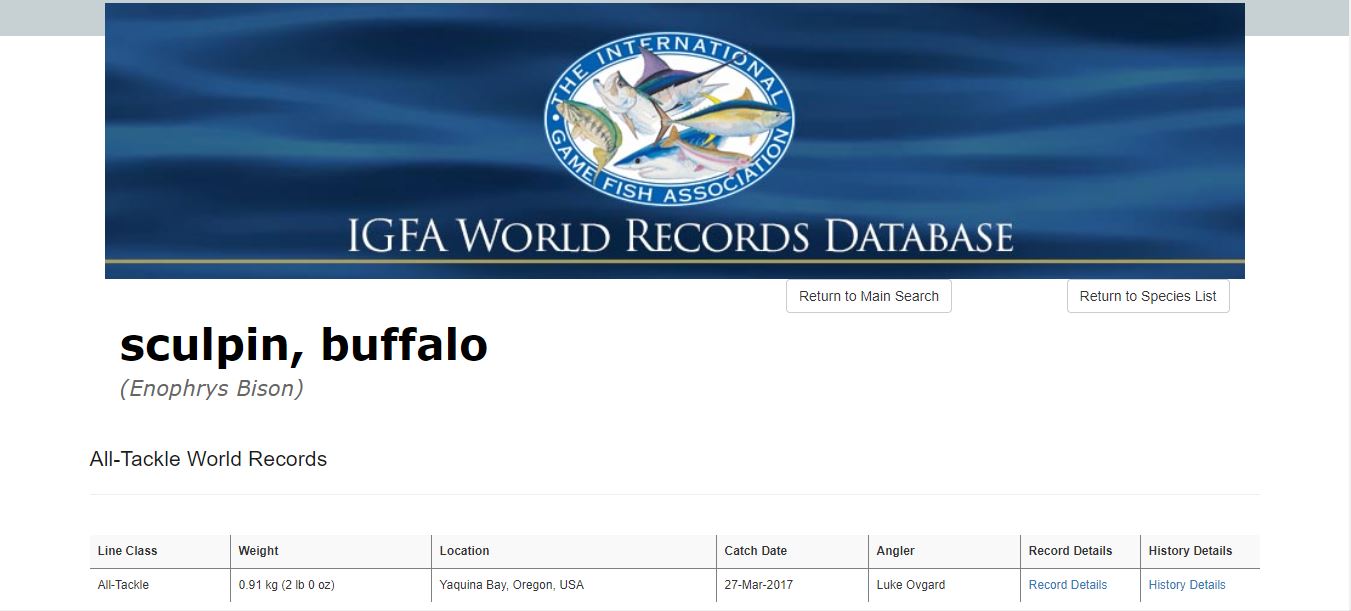 ***
For many years, the South Jetty in Brookings was home to an absurdity. When my friend Ben Blanchard and I walked out to the jetty with high hopes, we caught a furry blur dart between the rocks. It wasn't the first time we'd seen elusive beasts living among the jetty's numerous boulders. At first, we thought they might otters or fishers or raccoons, but then we saw a black cat.
Clear as day, it was a black cat. We'd been joking about the "Jetty Cats" that entire trip, using the tune from the commercials for Jitterbug, the white flip phone with giant buttons marketed to the elderly, to say "Jetty Cats". It probably wasn't as funny as we thought it was. Yet we laughed.
Still, when we arrived and saw the cats, we were surprised to see a woman with a bag of cat food leaving.
Our eyes were opened to the strangeness of people that day.
I'm neither a cat person nor a dog person. I hate the idea of pet ownership and would never allow one of those filthy beasts in my house.
But Ben's a cat person, and even he thought it was a little crazy.
The lady had noticed there were feral cats living in the jetty and began setting cage traps for them. She'd take them to get spayed or neutered (I thought this part was admirable, at least), then bring them back.
More than 20 feral cats lived among the rocks after a few years of this behavior, and the natural food supplies of crab and fish scraps wore thin (one of the many reasons why feral cats should be shot on sight: they destroy wildlife populations), she began bringing bowls and feeding them catfood.
She thought it was completely normal. Crazy Cat Lady.
She left, and we had no shortage of jokes for the rest of the afternoon.
Sidenote: In 2017, I came back found that the cats were either all gone or mostly gone, having been replaced by a number of surprisingly-fearless raccoons. 
***
Cats aside, this is a fishing blog.
Using Berkely Gulp! Sandworms, we'd done quite well before. But alas, it wasn't to be that day. I caught a single fish that we misidentified as a Cabezon and wouldn't correctly identify for a long time after as the Buffalo Sculpin it was.
The fish was all head. Though it was just over eight inches long, its head was probably four inches wide. These fish have a weird body shape, but fight really well — even when small.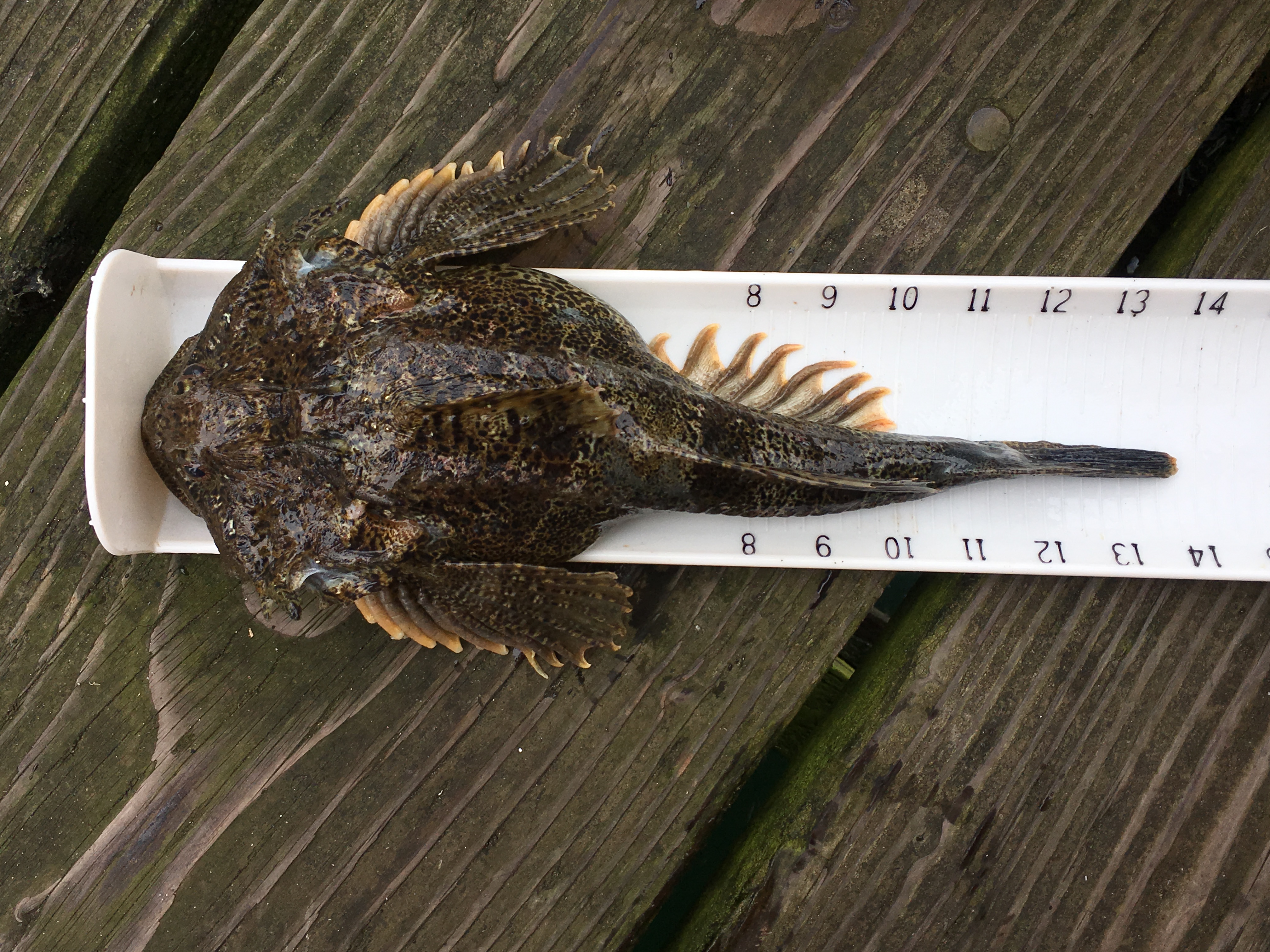 It wasn't glamorous, but it was a new species and a great story to go with it. Years later, when I set my world record, I still remembered the first one I'd caught some many years and so many Jetty Cats ago.
#SpeciesQuest // #CaughtOvgard
Read the next entry in #SpeciesQuest here: Species #36 — Canary Rockfish.