Species: Speckled Sanddab (Citharichthys stigmaeus)
Location: Myers Creek Mouth, Gold Beach, OR
Date: September 9, 2009
After an eventful day, today paled in comparison.
My friend Ben Blanchard and I tried fishing the Rogue River Jetty in Gold Beach, but the sea lion sirens were deafening, so we didn't stay there long.
***
On the drive back to Brookings, we noticed a small creek flowing over the beach between some large rock formations. It looked idyllic, so we parked and walked down.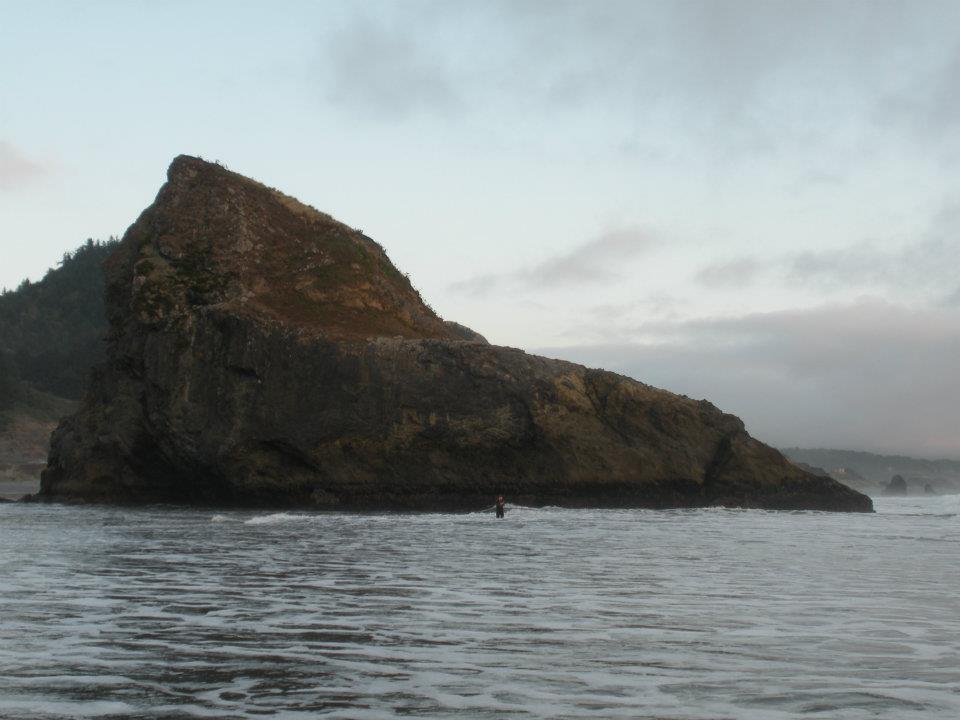 It ended up being Myers Creek, and we fished in the surf where it flowed in. We managed a few small Redtail Surfperch, but the fish weren't interested in our shrimp. The beach was littered with mussels, and on a whim, we decided to use them as bait.
Almost immediately, I caught a right-eyed flatfish. It took years for me to identify it as a Speckled Sanddab because these fish are usually left-eyed flatfish (meaning their eyes are on the left side of their bodies), but occasionally, they can be right-eyed.
It was barely five inches in length, but I'm always happy to add a new species.
#SpeciesQuest // #CaughtOvgard
Read the next entry in #SpeciesQuest here: Species #26 — Yellowtail Rockfish.