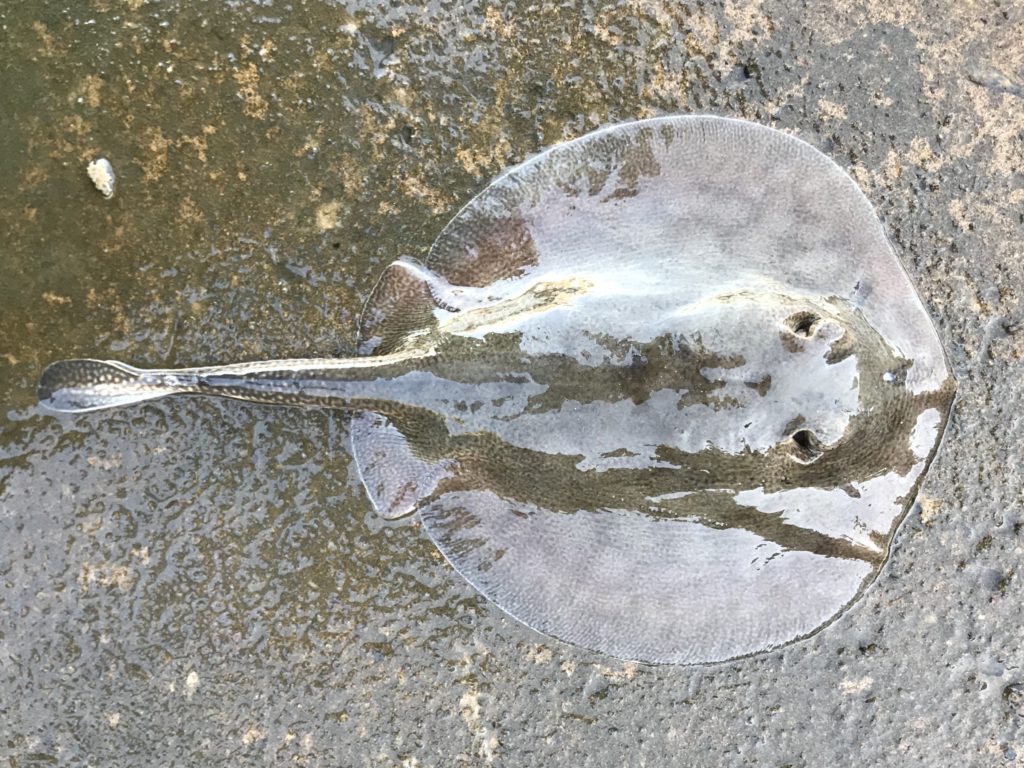 Species: Haller's Round Ray (Urobatis halleri)
Location: San Diego Bay, California
Date: August 4, 2018
These little fish are supposed to be one of the most common fish in the San Diego Bay, a fish allegedly easy to catch.
When Ben Cantrell and I shed some bait after it turned in the hot summer sun, we noticed a couple of little stingrays come up to it and start eating it, tentatively at first, but then just being bold and devouring the chunks of bait, little by little.
Though I wanted to continue catching the bass and bonefish that kept the skunk away, I wanted to get one of these little stingrays, too, so I put on a small hook and a little piece of squid. As soon as my bait hit the water, it spooked all three little rays.
Frustrated, I went back to chasing other stuff, assuming my window had passed. Fortunately, after about 15 minutes, they came back.
Realizing my mistake, I cast well over the rays, slowly reeling in my bait as it fell and allowing it to fall just beyond the large fish bait the little rays were chowing down on.
It worked.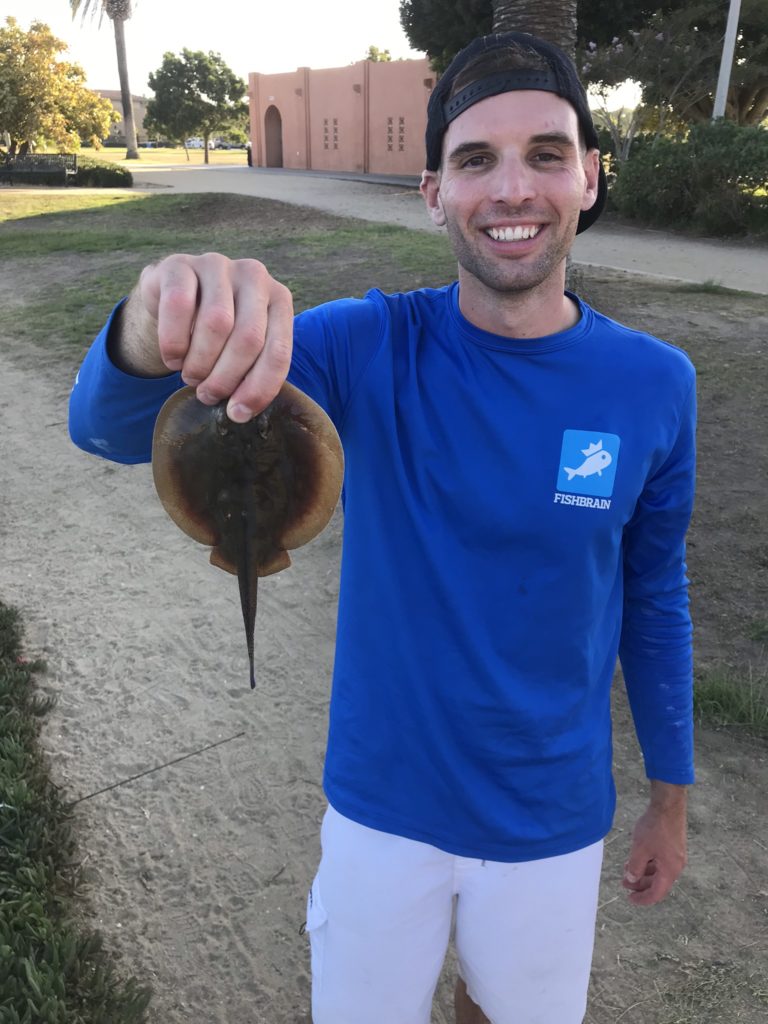 After a few more minutes, one of the rays got curious and nibbled my squid. I set the hook and reeled in my what was just my second stingray species!
Please consider subscribing to my weekly column and access my past columns for as low as $1 per month by clicking "Become a Patron" below.
#SpeciesQuest // #CaughtOvgard
Read the next entry in #SpeciesQuest here: Species #169 — Shovelnose Guitarfish.