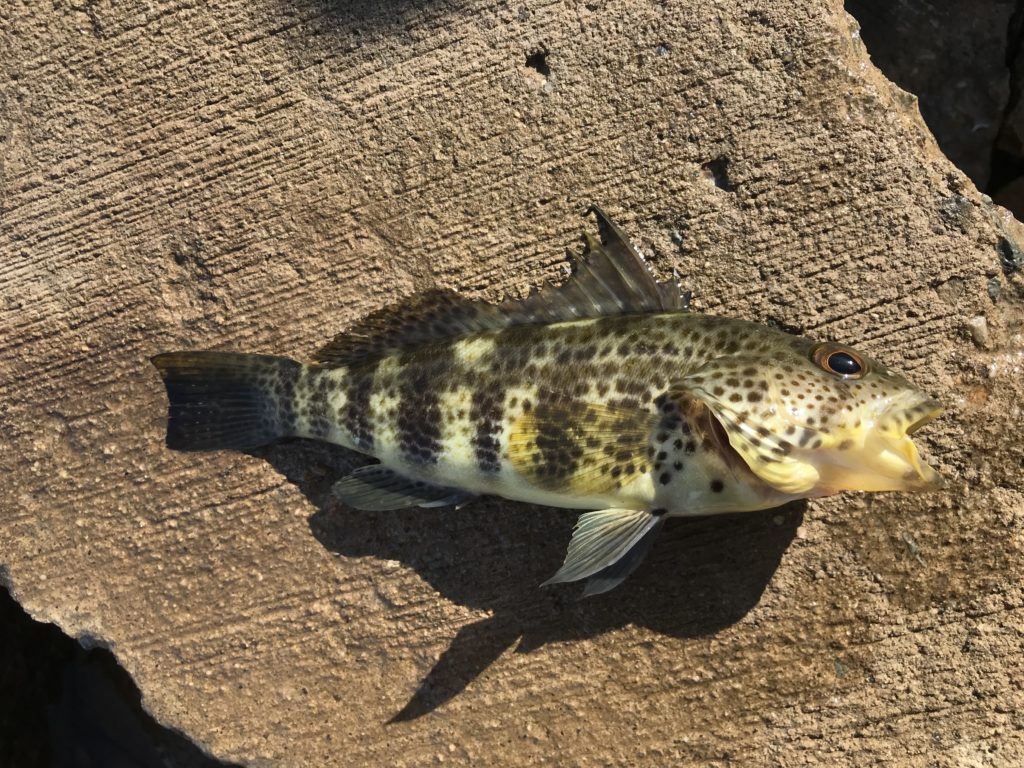 Species: Spotted Sand Bass (Paralabrax maculatofasciatus)
Location: San Diego Bay, California
Date: August 4, 2018
Those bonefish weren't the only catch of the day. The fish I caught most of that day (and on my whole trip to San Diego, for that matter) was the Spotted Sand Bass.
These feisty fish also fight insanely hard for their size and will hit everything from shrimp to swimbaits. I caught them in most of the places you can eat green eggs and ham, including Ben's kayak, the beach, the rocks, the harbor, and then, after a hard day on the water, my dreams.
Common though they are, these fish are still a blast to catch, and I enjoyed how prevalent and versatile this fishery was. If I lived there, I could see myself chasing trophies, but after catching as many as I did, I was after other species.
That said, it didn't stop me from posing with the largest one I caught, a beast that topped two pounds.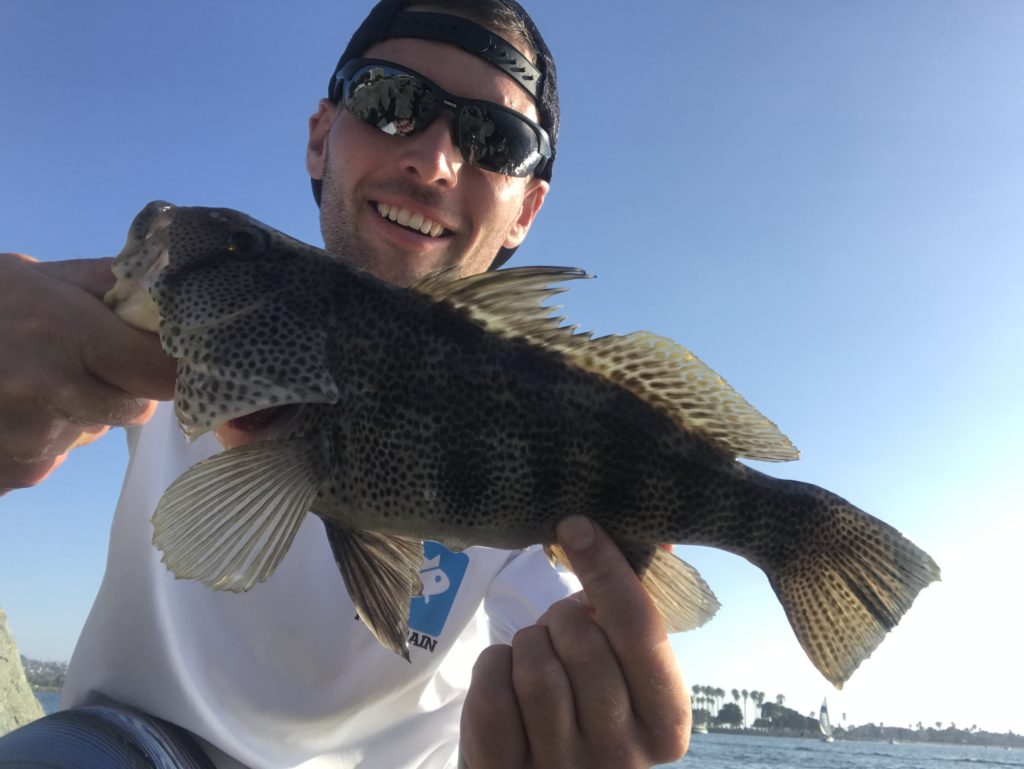 Please consider subscribing to my weekly column and access my past columns for as low as $1 per month by clicking "Become a Patron" below.
#SpeciesQuest // #CaughtOvgard
Read the next entry in #SpeciesQuest here: Species #168 — Round Stingray.