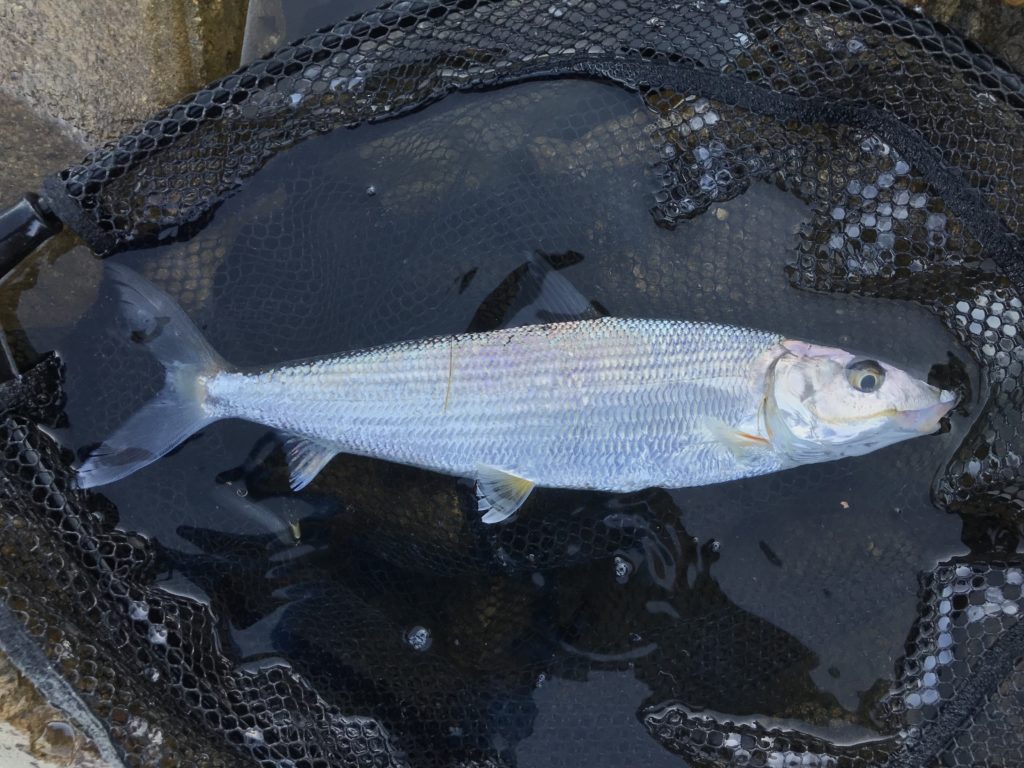 Species: Cortez Bonefish (Albula gilberti)
Location: San Diego Bay, California
Date: August 4, 2018
So I'm in the Air National Guard. I'm in the Medical Services Corps and work as a Medical Readiness Officer. You know the whole pandemic business we're living through? Well a part of my job includes contingency planning for such crises. In order to do my job, I had to attend a tech school in San Antonio called Health Services Administration (HSA) school.
I decided to drive and planned a few days in San Diego to meet up with Ben Cantrell and do some fishing along the way.
The first day we met up, he brought a kayak for me, and we met up with some other guys to fish the bay. After digging some sand shrimp, we set off.
On the kayak, I caught several fish and saw a lot more. I had almost no saltwater fishing experience outside Oregon at this point, so I learned a lot from Ben. Kayaking was a workout, and I wish I'd brought some more varied gear along, but the light tackle I had proved effective when I hooked into something that ran and ran and ran.
I netted a beautiful silvery fish Ben told me was a Cortez Bonefish, and it was a great start to the day. There were plenty more fish to be had, though, and it was the first of a dozen new species I'd get in San Diego that week.
Later in the day, we'd chase some other species, and I caught a second bonefish. This time, I had a chance to get better pictures since I wasn't on a kayak, and these fish are next-level beautiful.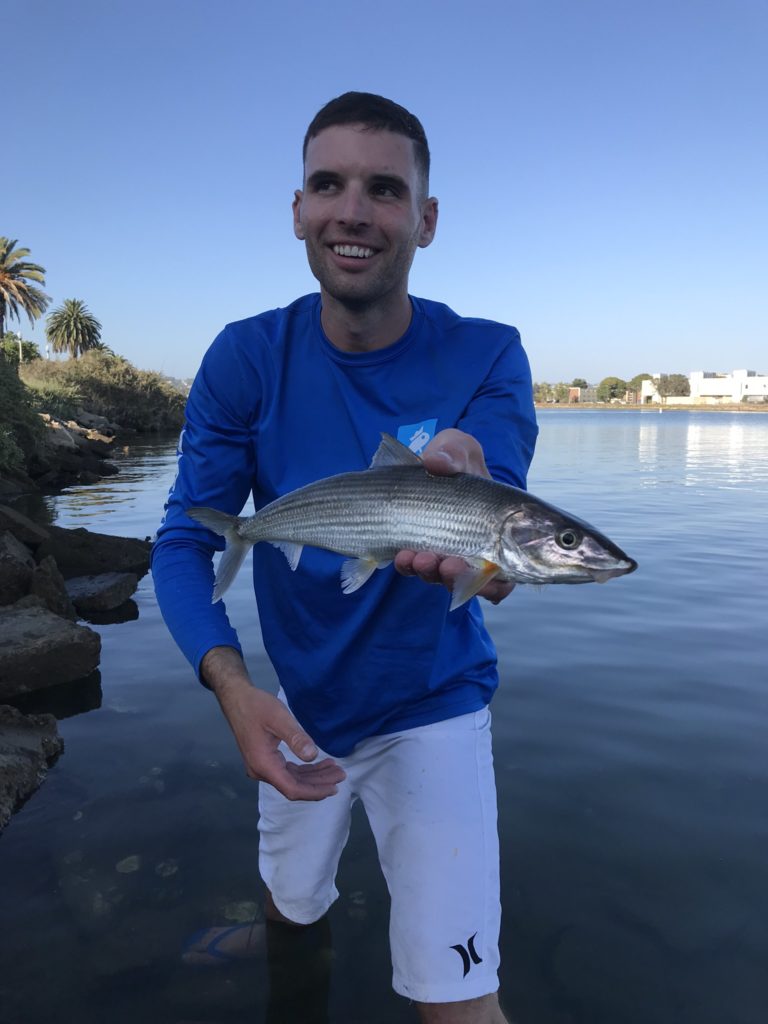 After we fished hard that day, I had no qualms taking even more pictures and videos of the beautiful and robust fish that pulled harder than most five- or ten-pound fish despite being just under two pounds. What a world.
I don't post videos here often; that's how much of an impact this beautiful fish had on me. Hopefully you get to experience the line-stripping power of these beautiful fish someday soon.
Please consider subscribing to my weekly column and access my past columns for as low as $1 per month by clicking "Become a Patron" below.
#SpeciesQuest // #CaughtOvgard
Read the next entry in #SpeciesQuest here: Species #167 — Spotted Sand Bass.