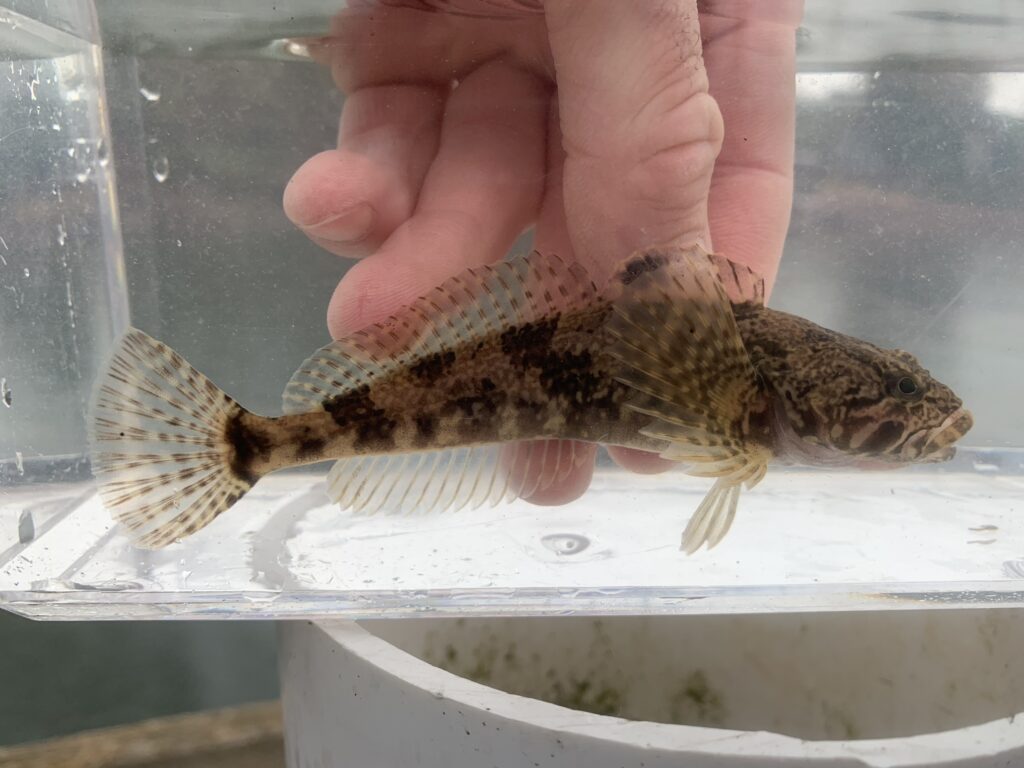 Species: Prickly Sculpin (Cottus asper)
Location: Corvallis, Oregon
Date: December 18, 2017
Here's another post that will just link to a story I've already written. Ideally, I'll catch another Prickly Sculpin soon, so I can put it side-by-side with my Reticulate Sculpin to help with identification.
Sadly, my only photo of a Prickly Sculpin (above), is terrible.
I will add sculpin identification tips here, though, especially because Prickly Sculpin and Reticulate Sculpin. Though side-by-side, the fish do look slightly different because Prickly Sculpin have an anal fin with longer soft rays, when caught individually, they can be tough to separate.
The main characteristic is in the name: Prickly Sculpin are prickly. Their skin feels like sandpaper, while Reticulate Sculpin have smooth skin.
They share water, so that's the most reliable way to identify them.
Read the story of all four by clicking here.
#SpeciesQuest // #CaughtOvgard
Read the next entry in #SpeciesQuest here: Species #117 — Torrent Sculpin.