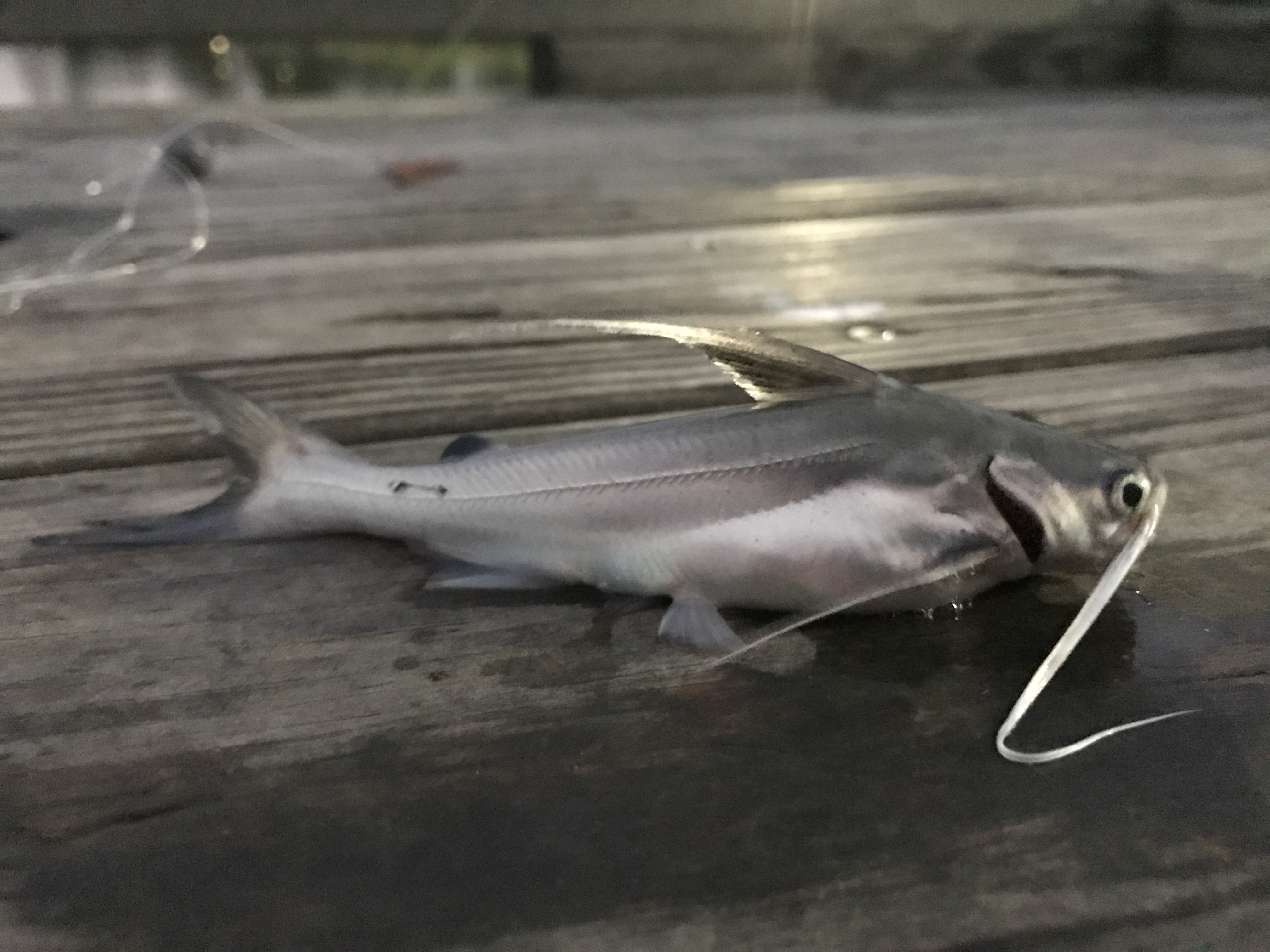 Species: Gaftopsail Catfish (Bagre marinus)
Location: Bayou Texar, Houston, TX
Date: August 2, 2017
Houston was a bit disappointing. I mean, this place gave me my 100th Species, and it was a dirty catfish.
Houston is a mudflat stretching for miles in every direction, and I ended up going down a toll road for miles without knowing what the hell I was doing, but as I made my went to the Bay City suburb of Houston, I found myself slinging small baits for a lot of Hardhead and Gaftopsail Catfish.
The first one was cool, but they quickly lost their appeal as I struggled to unhook something with giant spines and a tiny mouth. I unavoidably killed a few fish, and I felt bad about it, but even when cutting the line, I was annoyed by these little monsters.
Anticlimactic. My 100th Species was sixth-season of LOST anticlimactic.
***
A new species is a new species, but I wasn't too thrilled about this one. Still, I wrote about Houston and its plight resulting from Hurricane Harvey when the hurricane landed a few weeks after I passed through.
So anticlimactic beats getting caught in the eye of a hurricane, and I guess I can't complain. In fact, my heart went out to Houston, and I even wrote about it in the Herald and News because at the time, I hadn't counted my species total yet, and I had no idea the Gaftopsail Catfish was No. 100.
Talk about mundane. Less mundane? The story I wrote about this for my column. Read that here.
#SpeciesQuest // #CaughtOvgard
Read the next entry in #SpeciesQuest here: Species #101 — Pacific Bonito.