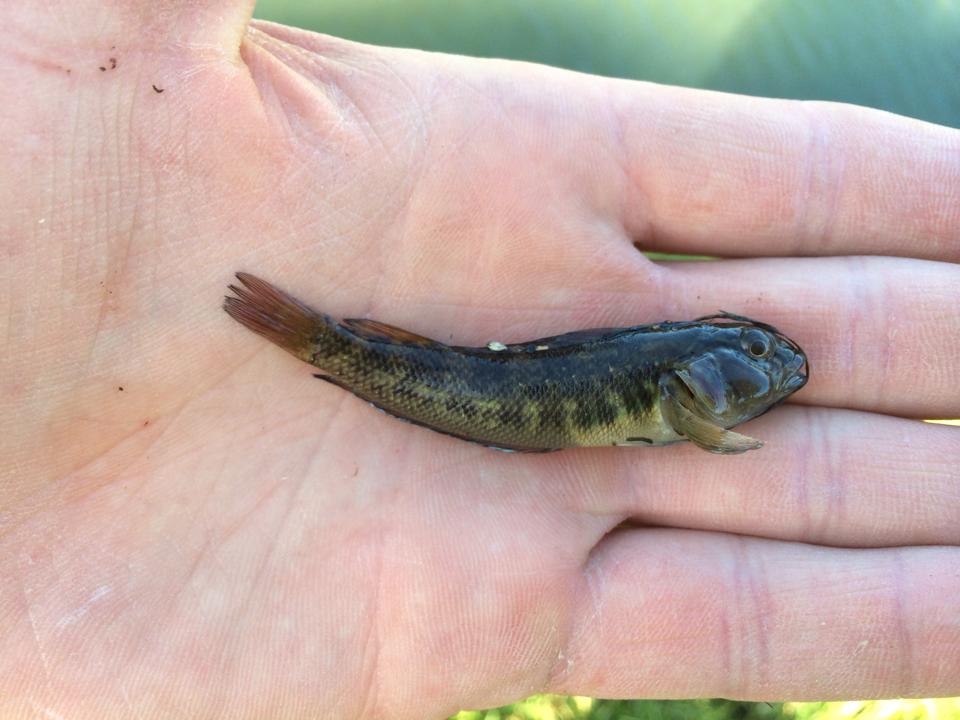 Species: Estuarine Triplefin (Forsterygion nigripenne)
Location: Kuaotunu River, Kuaotunu, Coromandel, New Zealand
Date: February 25, 2014
Mystery is a genre I love to read but fail to write much of. Even investigative journalism is a reach for me, and I've spent five years as a journalist.
The investigative process of which coffee shop makes the best breakfast sandwich in Klamath Falls (it's the Gathering Grounds Pesto English Muffin Sandwich with bacon and prosciutto, for the record) or something equally trivial pales in comparison to the latest Dean Koontz novel anyway, so sticking to what I know is out of the question if I want to be successful in the Mystery genre.
***
This mystery begins as all stories do, in a sleepy town you've probably never heard of with an everyman and his ordinary life.
The man, of course, was me.
The sleepy town was Kuaotunu, a coastal village in New Zealand's Coromandel where tranquility and paradise are locked in an eternal struggle to determine which makes the better adjective for the subtitle under
"Kuaotunu" under the town's quaint wooden sign.
A small river which bears the same name as the town itself wends lazily through the floodplain and into the Tasman Sea along grassy slopes so strangely manicured and unlike the coastline in most places that it invokes a surreality reminiscent of Super Mario's Mushroom Kingdom.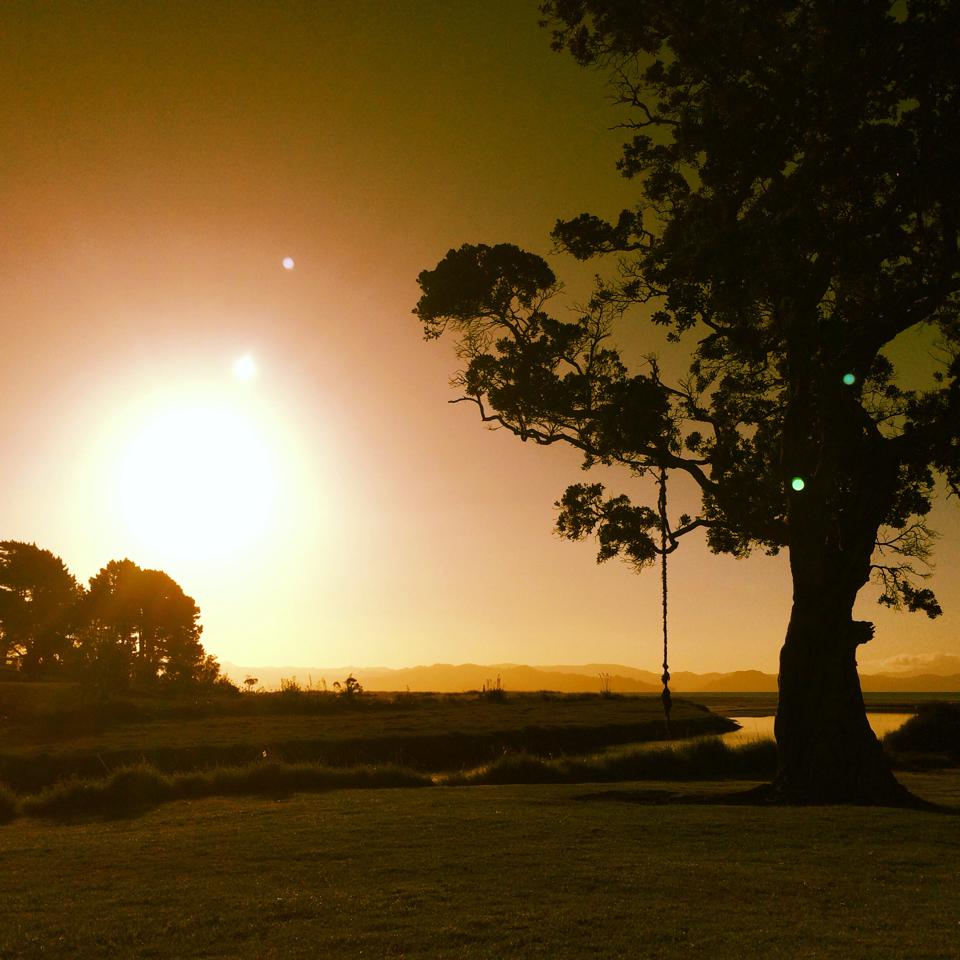 A massive, gnarled tree with alien-looking branches stands watch over the mouth of the river. From it's largest branch hangs a tire swing swaying like a pendulum in the waning light of the afternoon, inviting the small children frolicking around the area to sit and play.
Along one bank of the river, a campground complete with small cabins hugged the shore while further from the water, at the base of a small hillock, the town's lone restaurant, Luke's Kitchen, cast an unassuming shadow over the cars parked out front.
Luke's Kitchen was, in fact, its name. My name is Luke, and while that small similarity was not lost on me, neither was the connection it drew to Gilmore Girls' flagship diner, I'm ashamed to admit.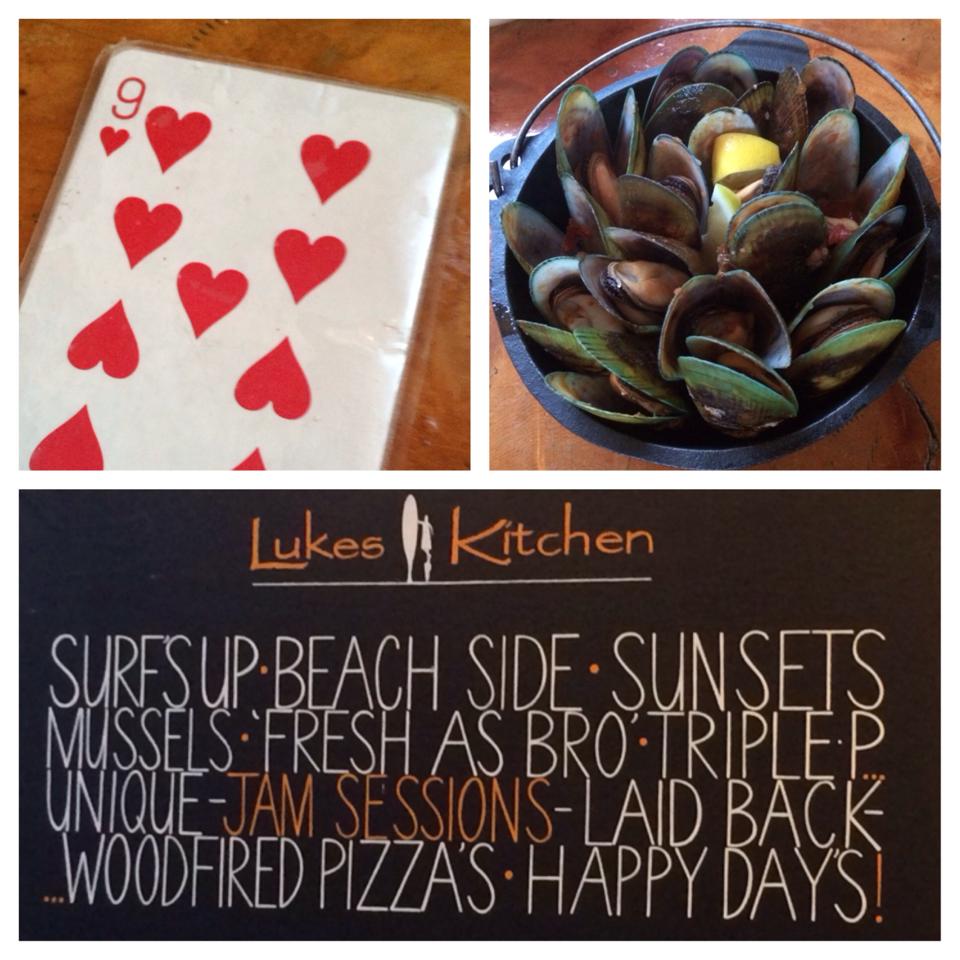 Incongruities of Mystery and Rom-Com aside, the diner served a wonderful Green Mussel Special that I gorged myself upon at least twice while spending time there before returning to the river to fish for any number of species found in its intertidal zone.
My target species was Longfin Eels, endemic to New Zealand, but I had no such luck. I managed half a dozen species and even hooked two species of eel (Shortfin and Australian Mottled) but never got my Longfin.
Since fishing for those eels was sightfishing, I noticed a lot. With my eyes intent and fixed on the water below, I noticed a lot of little fish darting around on the bottom. They looked like sculpins, so I figured I'd be able to catch a few with the tiny jigs I used Stateside.
My instincts were correct. The tiny fish barely longer than my finger devoured the small jig. I caught a lot of them in short order before trying to for something else.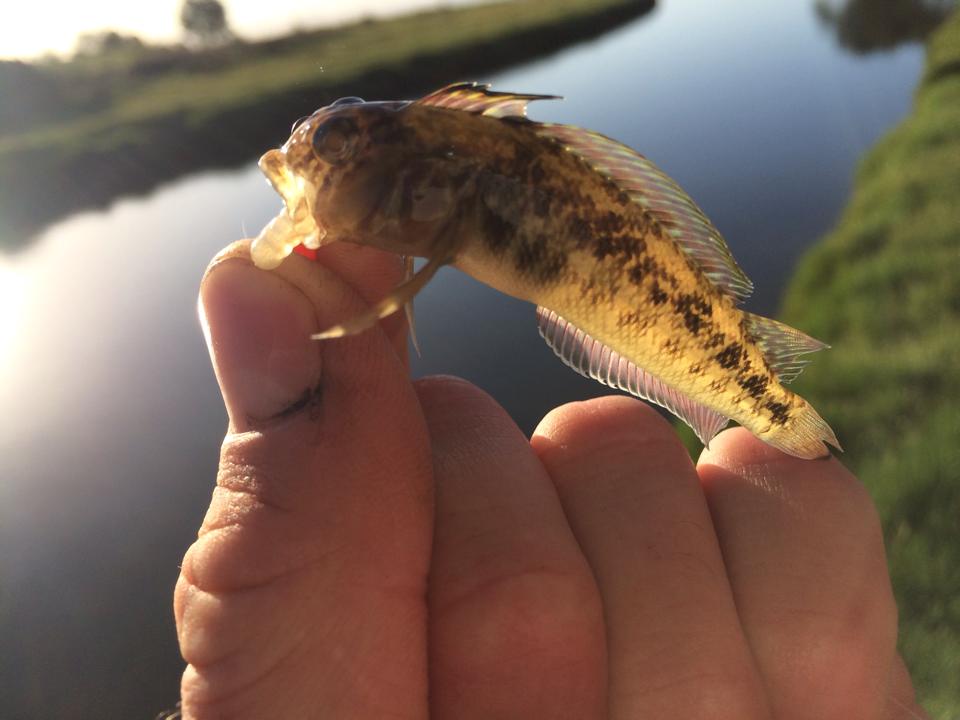 Unfortunately, I had no idea what they were. Not that day, not that week, not when I left New Zealand.
***
I bought a few books about fish identification, including Vic Dunaway's Sport Fish of the Pacific later in 2013. Nothing.
I read countless papers, species lists, and forums. Nothing.
2014 came and went without an answer.
Years passed, and I revisited "Unknown New Zealand Species" again because in writing the story of each and every species I've caught, I knew "Unknown New Zealand Species" was fast-approaching, and I refused to have an unidentified species on my list.
Since it was neither a game fish nor a freshwater fish (New Zealand has a relatively short list of native freshwater fishes), it continued to elude me.
Then, on a whim, I decided to read an article about New Zealand's Marine Reserves. It included a contact email for questions, and I decided to give it a try.
Within 48 hours, I got a reply:
"Hi Luke,
Your fish is the Estuarine Triplefin, Forsterygion nigripenne. Note the three dorsal fins from which it gets its name (bullies only have 1 or 2). The triplefins are mostly a marine group but this species penetrates into estuaries and the lower reaches of rives that are a bit brackish.
Regards,
Malcolm Francis"
I had an ID! After five years of searching, my #SpeciesQuest within a #SpeciesQuest had come to an end.
***
Crazily, in the research process, I actually found a bonus species. That's the next story: a Sci-Fi tale about cloning gone wrong, how one fish became two.
#SpeciesQuest // #CaughtOvgard
Read the next entry in #SpeciesQuest here: Species #57 — Northern Kahawai.