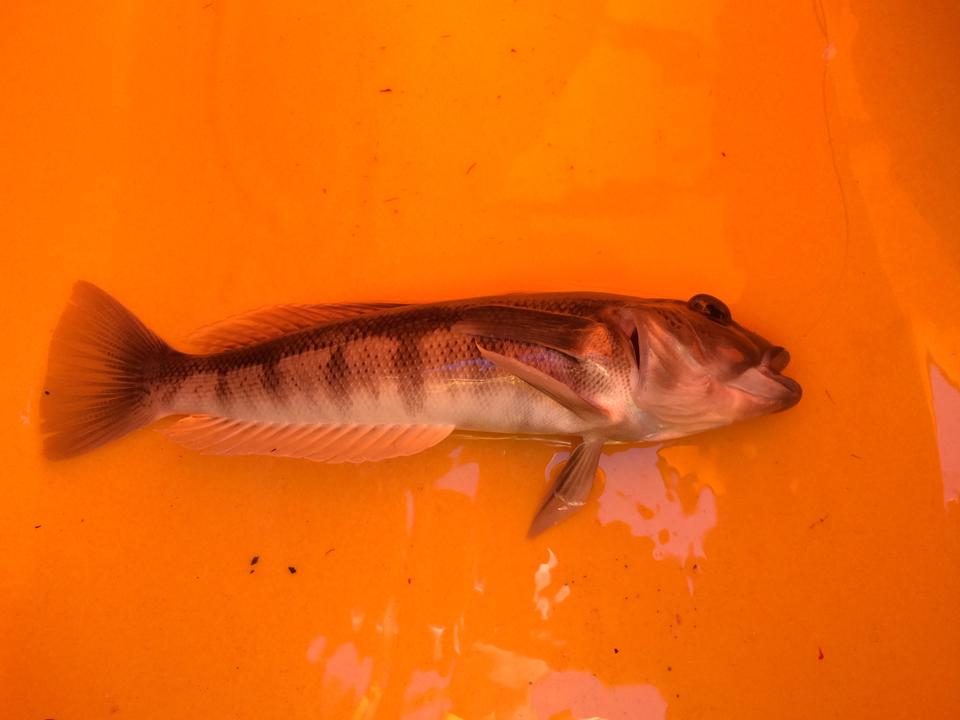 Species: Blue Cod (Parapercis colias)
Location: Kuaotunu Coastline, Coromandel, New Zealand
Date: February 24, 2014
Sometimes you luck into a wide variety of species early and catch lucky breaks with every cast. This is not one such tale.
***
David Clarke and I had been plying the coastal waters of New Zealand for weeks before the species variety started up in force. After catching almost nothing but Australasian Snapper in the salt, I finally got lucky when we drifted away from the structure I was so used to fishing in Oregon waters and drifted over a sloping, sandy bottom.
Shrimp was expensive — even cocktail shrimp — so we'd taken to trying other baits. Cicadas we caught on a small island quickly became a favorite.
Though finding live ones was difficult, the kicking insects attracted fish within 30 seconds of every drop. It worked like a charm.
Dead ones produced, albeit more slowly, so as I impaled the final, writhing bug on my hook, I sent a silent prayer.
God was listening.
I felt a tap, then fought up a light weight. I was shocked to realize it was an entirely different fish: Blue Cod.
We'd heard great things about the second-place Kiwi marine fish, but it was too small too keep, so I snapped a quick pic and sent it back to the depths.
#SpeciesQuest // #CaughtOvgard
Read the next entry in #SpeciesQuest here: Species #56 — Estuarine Triplefin.