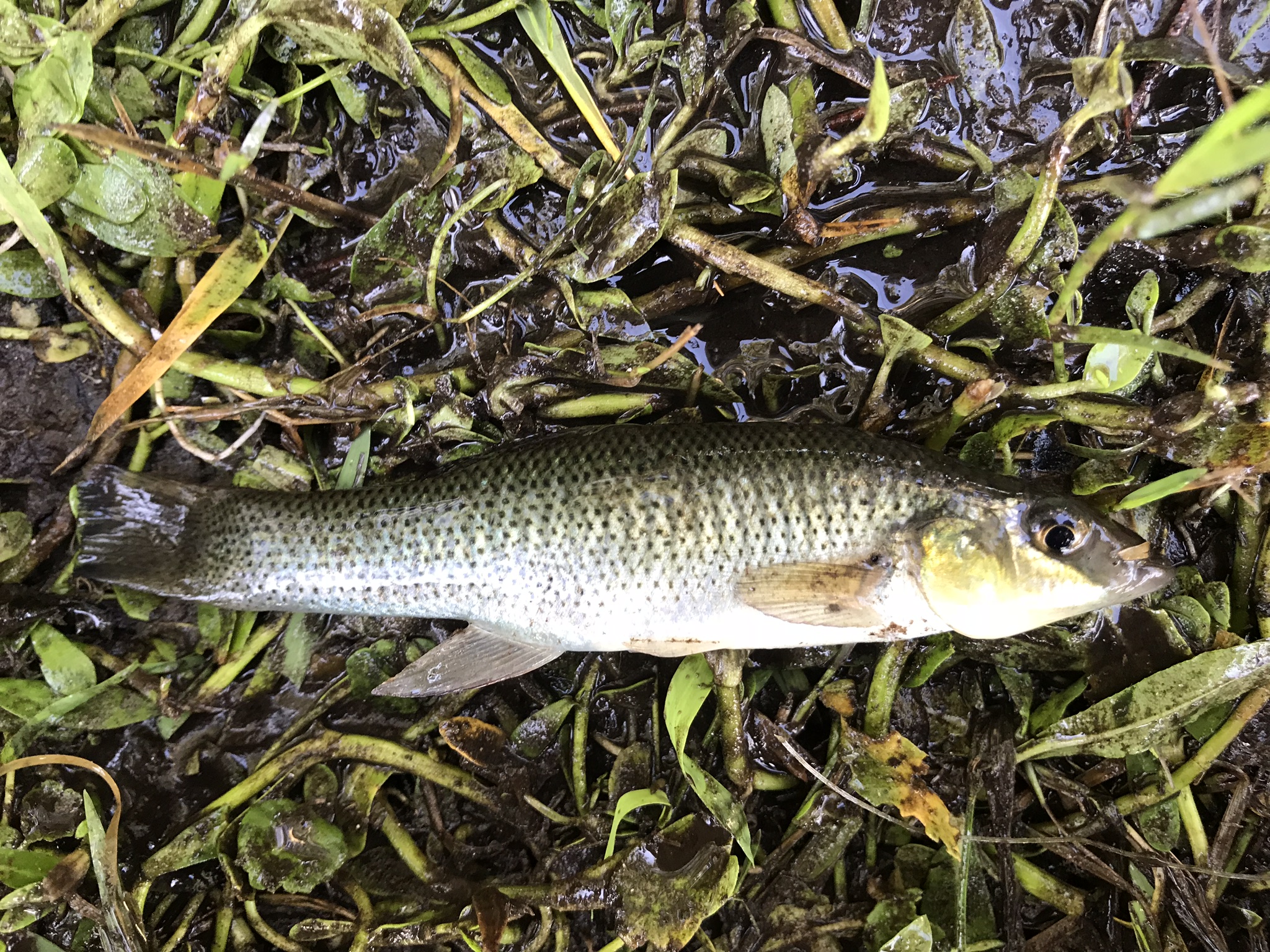 Species: Seminole Killifish (Fundulus seminolis)
Location: Urban Park, Orlando, Florida
Date: July 8, 2018
My first killifish would prove to be one of the largest found in North America, but in order to catch it, I had to do some legwork.
I was told they could be found all over Orlando, and though I ended up catching 15 across two locations on the first day I targeted them, I almost gave up the hunt just minutes in.
My first day in Florida yielded five new species, and I wasn't about to waste hours chasing a species when there was still so much low-hanging fruit all around me.
I tried two footbridges at the park where the tiny, pike-like fish were supposed to dwell and pulled in a lot of Bluegill before I saw my target.
I'd never fished for killifish before — let alone seen one — so I didn't know what to look for. Suddenly, a small group of snake-like fish that resembled tiny pike more than anything cruised up.
I was use a small jig tipped with worm because I was told Seminole Killifish didn't require micro gear. The ferocious little beast that smacked my jig proved that in a hurry.
I quickly landed the fish, grabbed a photo, and put it in my photo tank.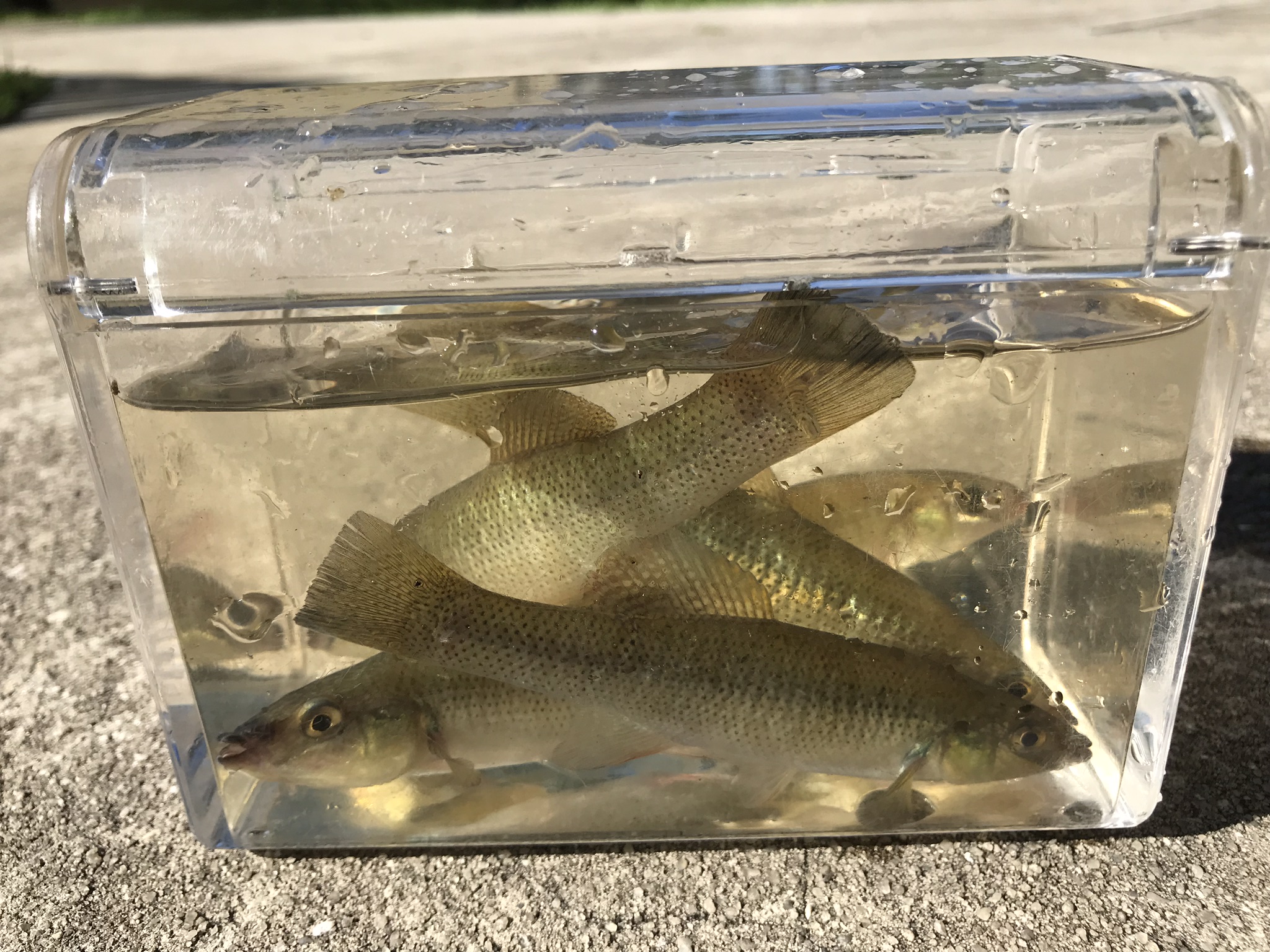 It promptly jumped out and started wriggling toward the water. I had the photo tank is flooded grass, and it almost made it. Though my dexterity isn't on par with my brothers, both of whom were Division I athletes, I'm still pretty dexterous. Not to brag, but all other things held equal, I'm more comfortable on land than a fish.
Bold claim, I know, but I can back it up. I'll sign autographs later.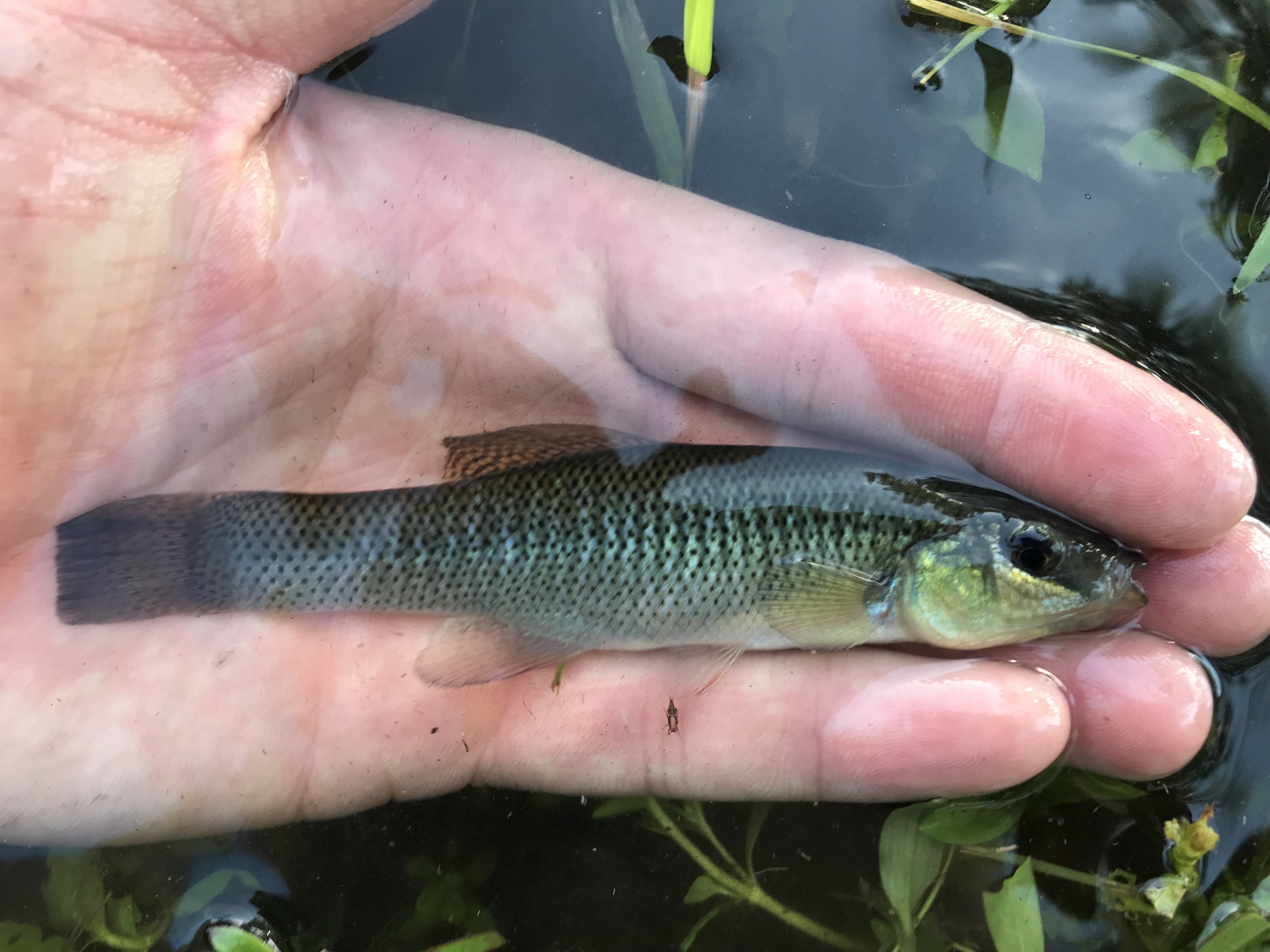 In short order, I landed six of the golden missiles, and I was hooked on killifish. They're small but not micro, and any time I can avoid tiny, pre-snelled micro hooks that lodge in my skin and clothing seemingly at will, I'm okay with that.
***
Killfish are incredibly unique fish that can live in freshwater, saltwater, and brackish water with different tolerances depending on the species.
Apart from sculpins, they're probably my favorite family of micros, and I look forward to catching all of them.
#SpeciesQuest // #CaughtOvgard
Read the next entry in #SpeciesQuest here: Species #138 — Redbreast Sunfish.