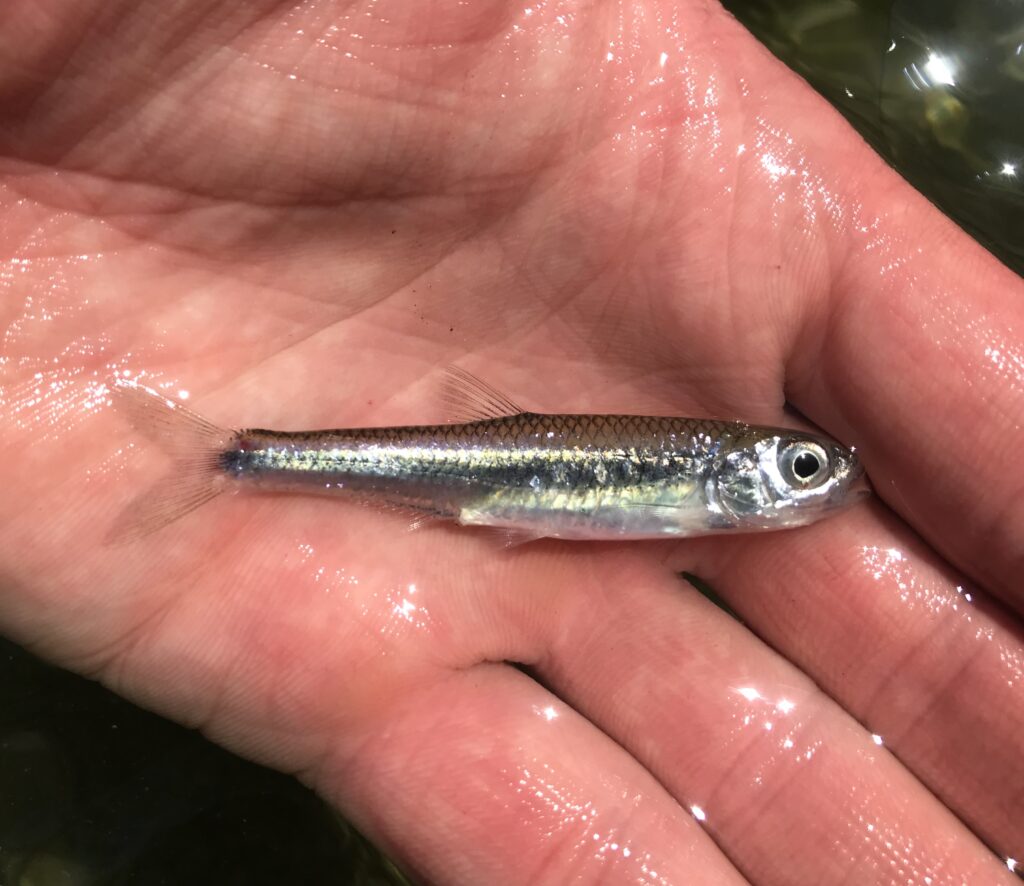 Species: Texas Shiner (Notropis amabilis)
Location: New Braunfels, Texas
Date: August 25, 2018
After slaying the Redspotted Sunfish in the artificially cooled whitewater river flowing through New Braunfels, I opted for a more natural setting. I still had a number of potential species, but I'd become especially enamored with the Gray Redhorse.
As I arrived at my next spot, a public park with a large swimming hole, I began fishing the water above a small rapid. I noticed tons of micros, but I also noticed several Gray Redhorse and some sort of carpsuckers in the narrowing riffle. The water was shallow and crystal clear, which made my work slow and difficult. I flailed around for almost an hour before cutting my losses and returning my attention to the micros present there.
In retrospect, there were probably darters present, but I'd yet to catch my first darter, and they were still very enigmatic. So I focused on the three or four different shiner species darting in and out of the current seams. Texas shiner came first, shockingly, but it wasn't my only new species that day.
Please consider subscribing to my weekly column and access my past columns for as low as $1 per month by clicking "Become a Patron" below.
Become a Patron!