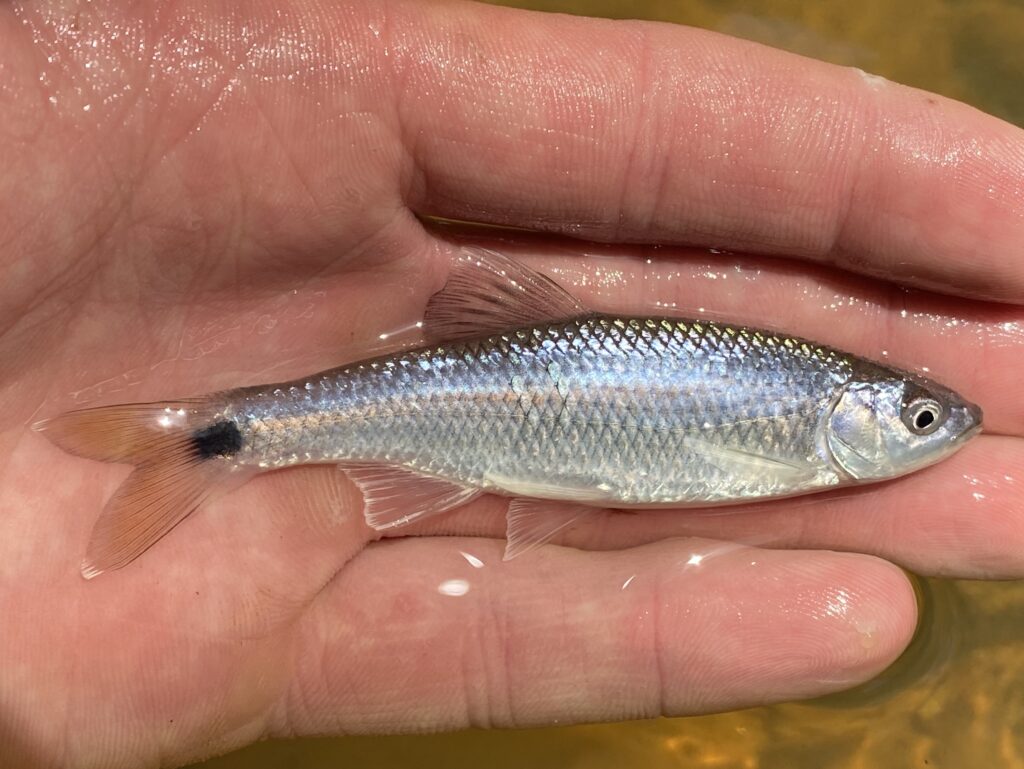 Species: Blacktail Shiner (Cyprinella venusta)
Location: New Braunfels, Texas
Date: August 25, 2018
The fragile Texas Shiner came first, but after that, I caught nothing but Blacktail Shiners for the next hour. Cyprinellas are always agressive, and Blacktails are pretty ubiquitous in the south. I've caught them from Texas to Florida since, and their large range, willingness to bite, and relative hardiness make them great live bait. I've caught several big fish on Blacktails.
Unfortunately, those merits didn't keep me from growing tired of catching them again and again. It was hot, I was sweating, and I had other plans for the evening. So after maybe a dozen Blacktails, I returned to Gray Redhorse. It was at once uneventful and frustrating. I even tried soaking worms on the bottom in the swimming hole, but the large number of large swimmers made that tough.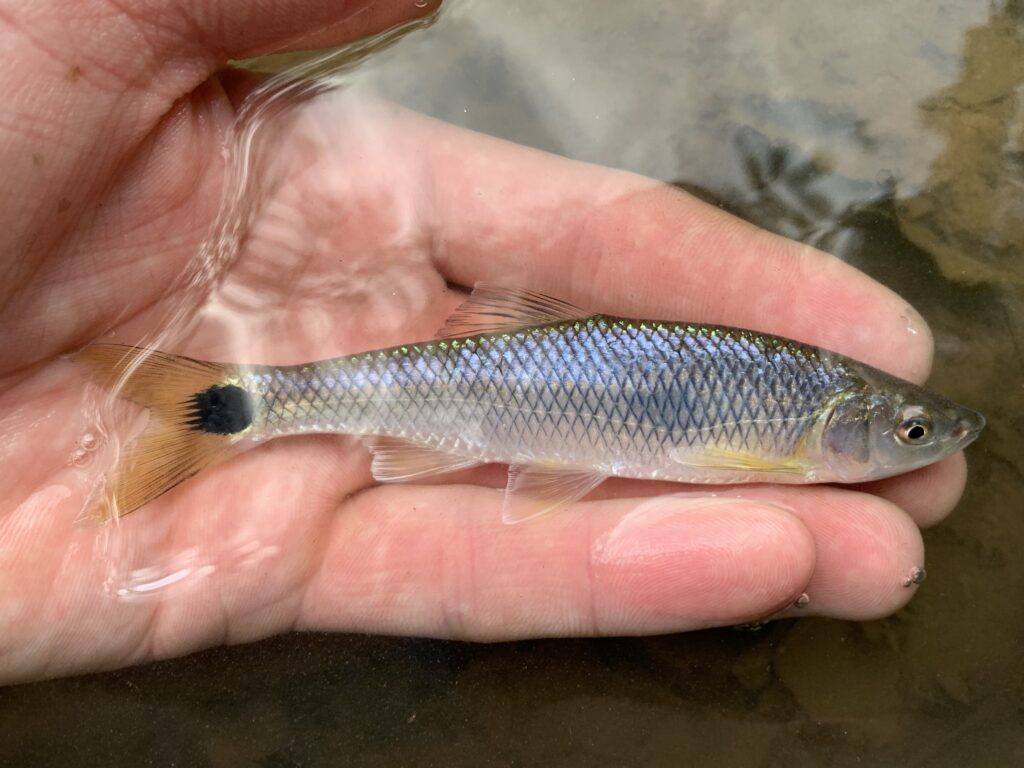 One of the downsides of writing a story for each lifer is that on days where I catch multiple species in the same spot, my stories are pretty quick, so here we are: at the end.
Please consider subscribing to my weekly column and access my past columns for as low as $1 per month by clicking "Become a Patron" below.
Become a Patron!