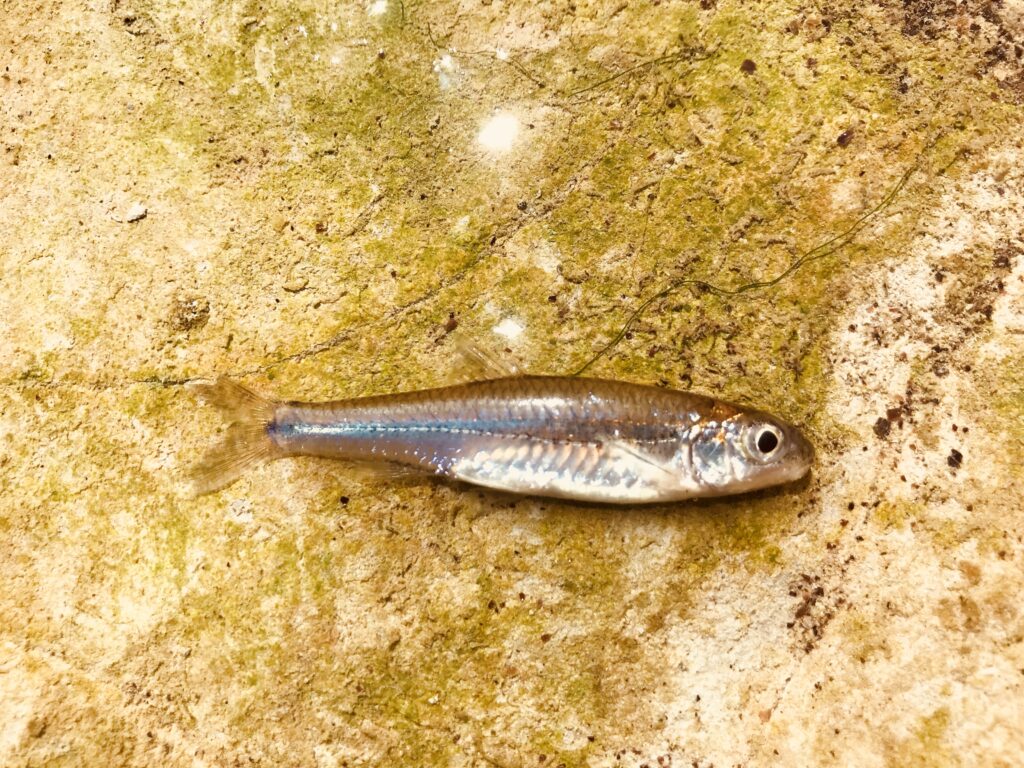 Species: Guadalupe Roundnose Minnow (Dionda nigrotaeniata)
Location: New Braunfels, Texas
Date: August 25, 2018
So there I was, not catching Gray Redhorse when I finally decided to call it quits. I had a long drive back, and I wanted to grab a decent dinner before returning to base that night. I had some homework I'd been putting off, too, so that was hanging over my head.
I decided to take one last crack at the smaller minnows that shown almost purple under the hot sun and suspended closer to the bottom of the riffle. This resulted in my final freshwater lifer from Texas that year, and I reeled in a Guadalupe Roundnose Minnow. I had no idea what it was (surprise), and I was presently surprised to find it was another cyprinid with a limited range. Box checked, I ate and battled the San Antonio traffic back to base.
Please consider subscribing to my weekly column and access my past columns for as low as $1 per month by clicking "Become a Patron" below.
Become a Patron!
#SpeciesQuest // #CaughtOvgard
Read the next entry in #SpeciesQuest here: Species #193 — Molly Miller Blenny.