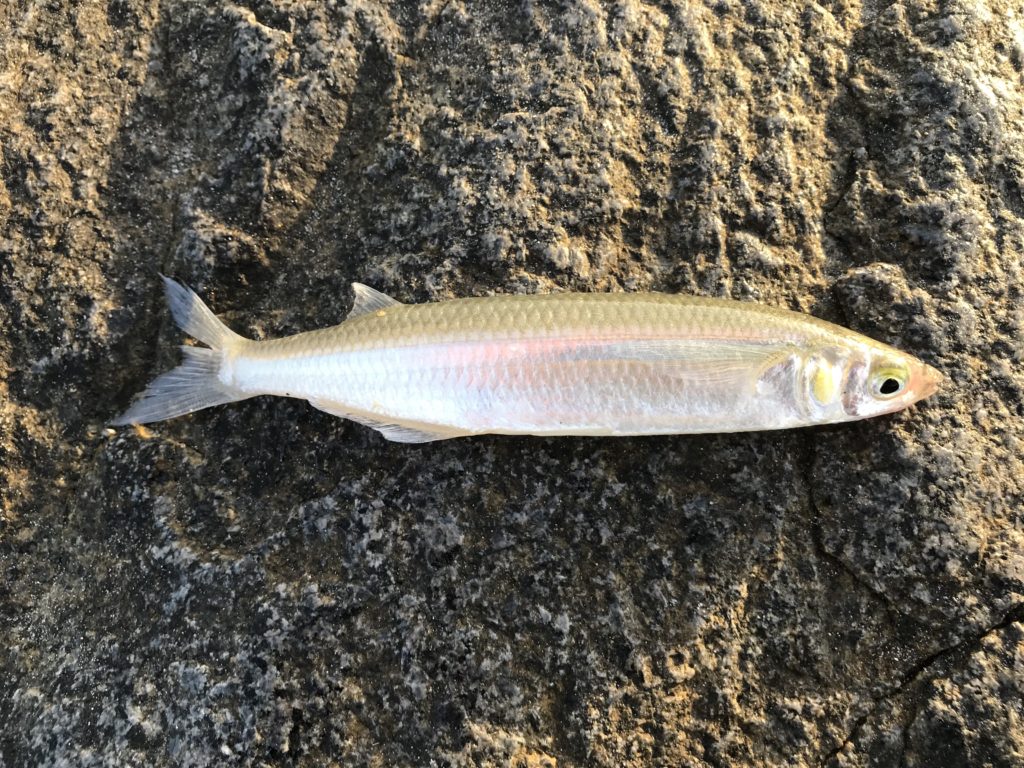 Species: California Grunion (Leuresthes tenuis)
Location: Mission Bay, California
Date: August 5, 2018
There are very few opportunities to catch true micros that sit up in the water column in the salt, but when you find them, they're typically quite easy. The silversides swarming in Mission Bay were the exception to this rule.
For almost an hour, I presented my shrimp-tipped Owner New Half Moon Hook, but though they would nip at it, it was tough to get a good hookup with their impossibly tiny mouths.
For perspective, their mouths make mollies look like bass.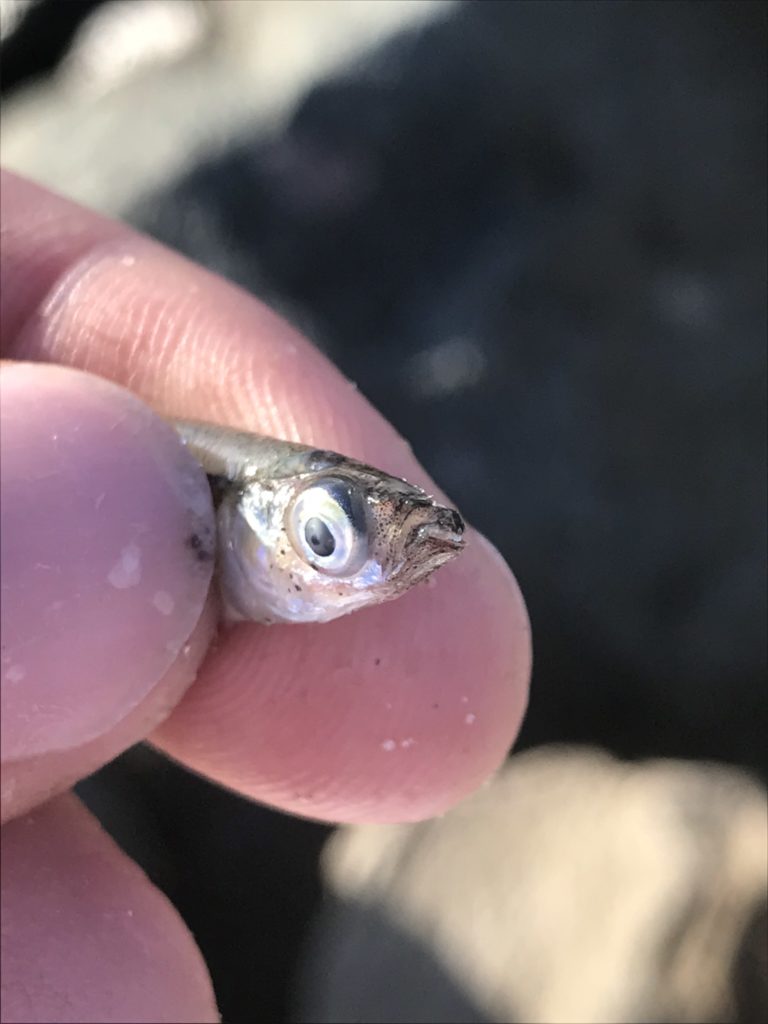 Eventually, I did catch one. It was a tiny little thing, maybe three inches long, but I was overjoyed to catch one. Granted, it took me a long time to identify it and distinguish it from a Topsmelt or Jacksmelt (two fairly common species I have yet to catch as of April 2020 when I wrote this), but I finally had my ID.
***
My hard-won victory was cheapened slightly that fall when I returned with my students for the DECA Western Regional Leadership Conference (WRLC) held in Anaheim that year. A group of students joined me for a trip to the beach. Some played in the surf, while I watched from a short jetty used as a surf break.
The fishing was fast and furious, and I caught eight large silversides on sabikis before my students took interest and decided to try fishing. Everyone who tried caught a fish or two.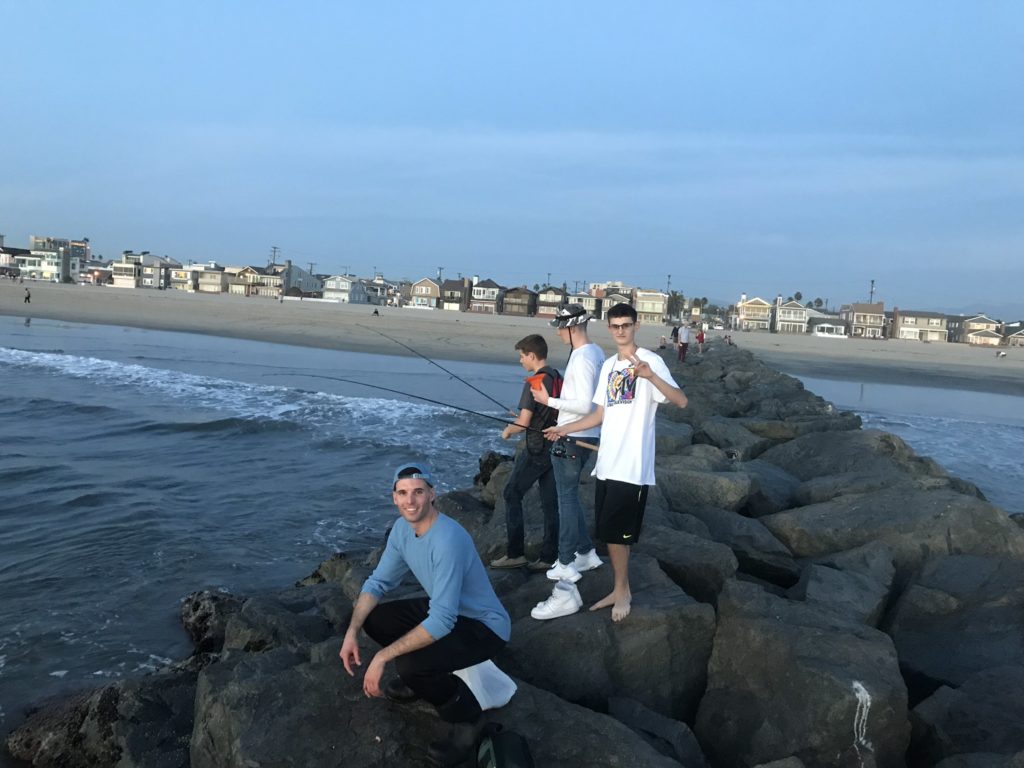 No field trip is complete without some fishing. Fellow teachers, take note.
Please consider subscribing to my weekly column and access my past columns for as low as $1 per month by clicking "Become a Patron" below.