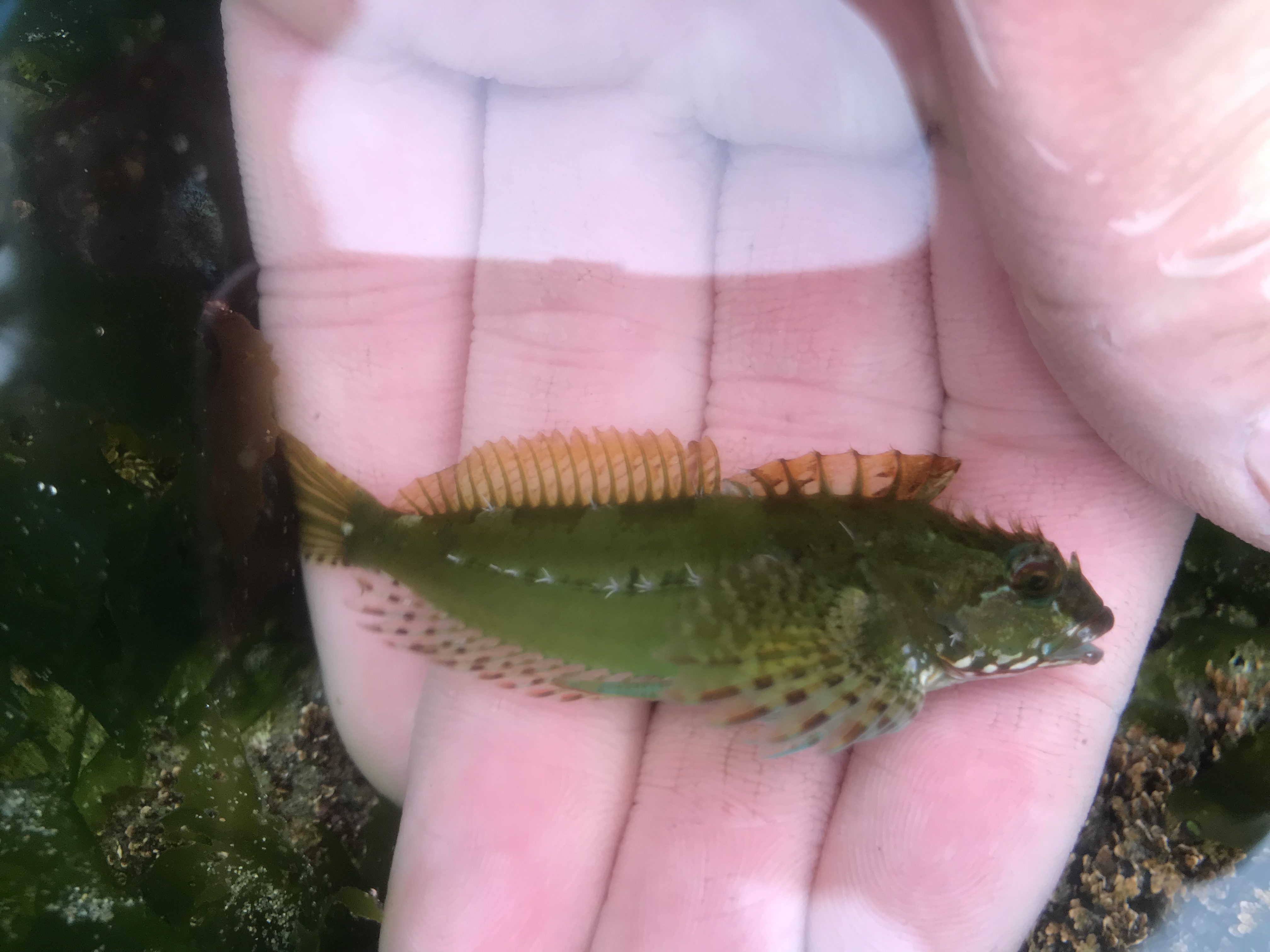 Species: Fluffy Sculpin (Oligocottus snyderi)
Location: Oregon Coast
Date: June 20, 2018
Do you believe in love at first sight?
I'm not sure I did, but then I looked at a picture of a Fluffy Sculpin, the most beautiful little fish you ever did see. To further sell me on it, God made sure it comes in three designer colors: green, red, and brown.
Fluffy Sculpins are, as much as is possible for a fish, actually fluffy. They have tons of cirri, little sensory receptors common in sculpins, all over the body. They are especially prevalent around the head and lend to the fish's name.
Add to their fluffy hugability the bright, vivid base palette and a lapis lazuli-and-white checkerboard throat, and you might just be talking about the most striking fish in the Pacific Northwest.
My first one fell for my bold pickup line: a bit of shrimp on a micro hook dangling into a surf-line tidepool on an outgoing low tide.
Though visibility wasn't great to begin with, I also had to contend with a green fish in a verdant sea of kelp and sea lettuce which didn't make things any easier.
One I landed the fish and saw it's unmistakable underside, I knew I had a Fluffy.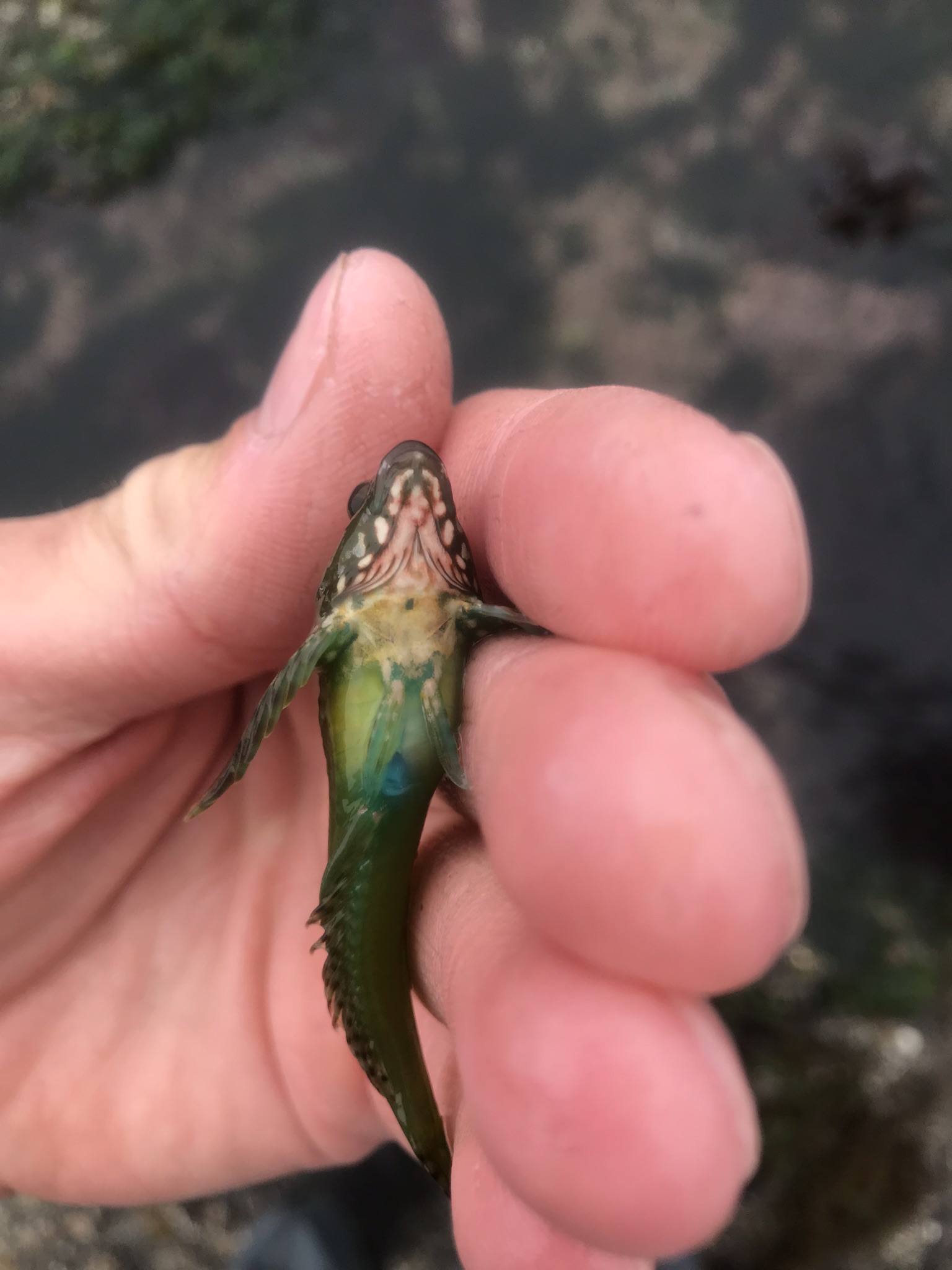 It was my first time microfishing with a photo tank, but the water was so salty that it made my photos turn out worse than I'd expected.
Still, I got some decent pictures.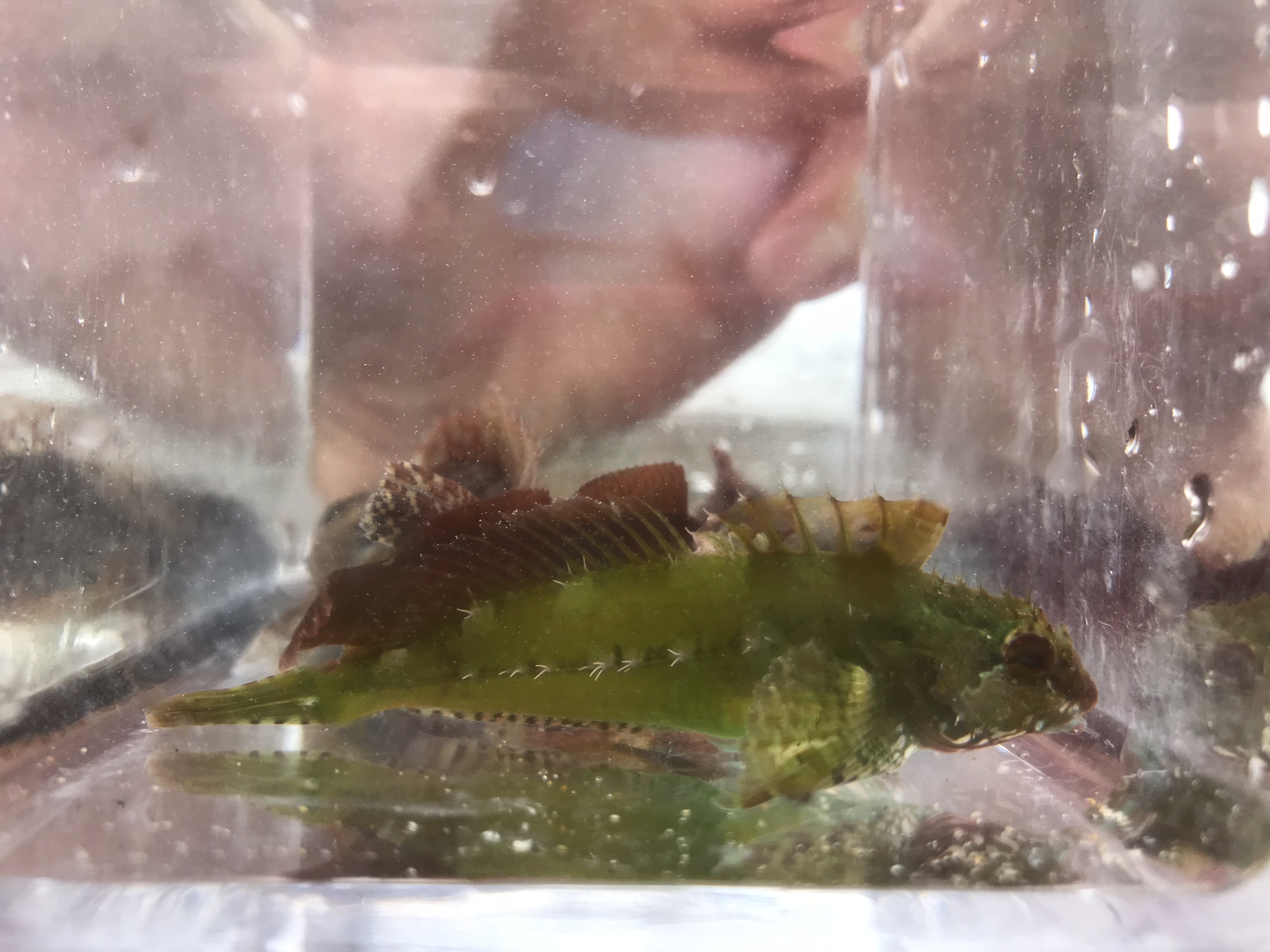 I landed dozens of fish that day. Though Tidepool Sculpin and Kelp Greenling were the most numerous, I did manage a few more fluffies, including a red one.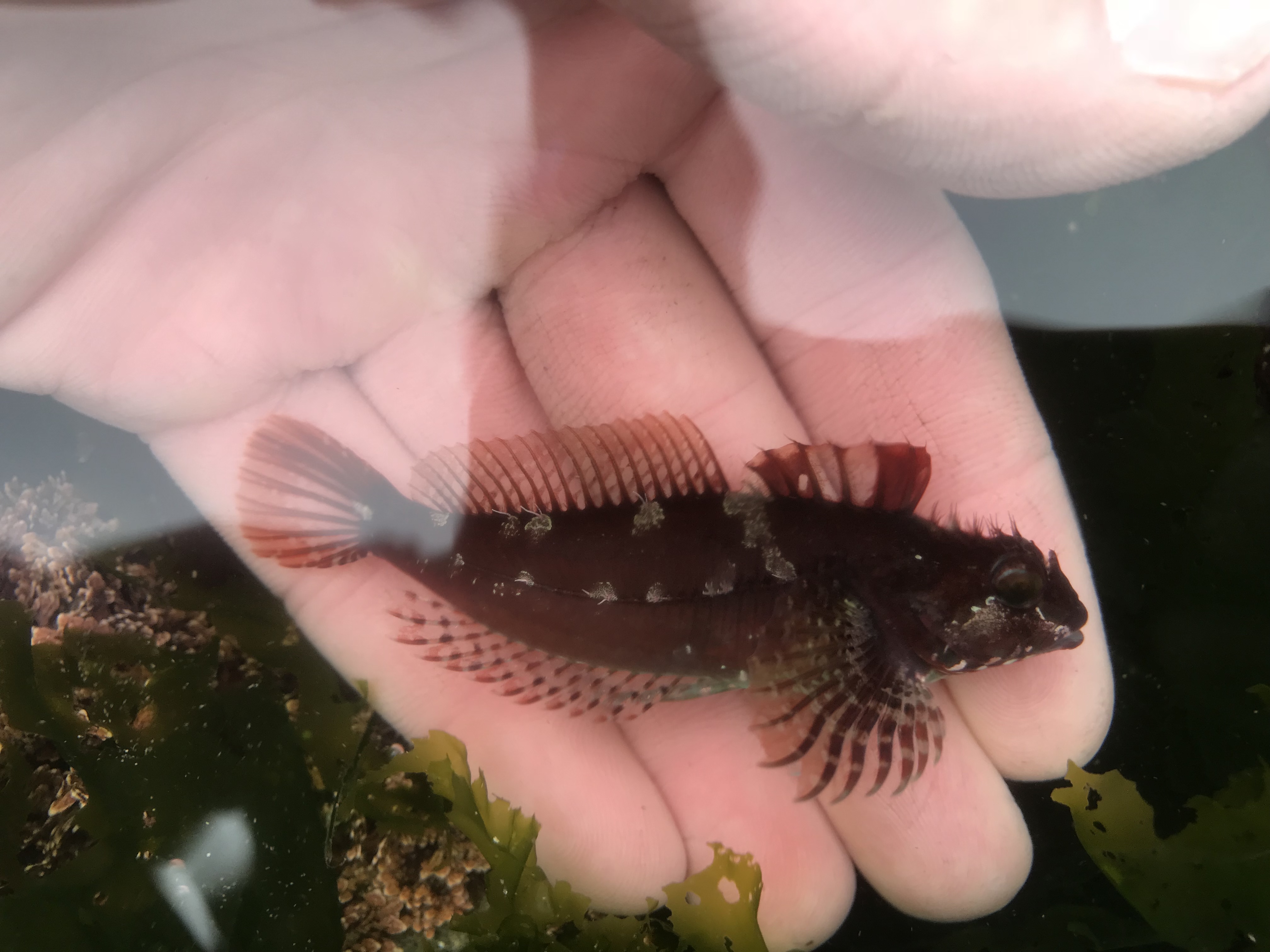 I haven't caught one in a minute now, but they remain my favorite Oregon micro.
#SpeciesQuest // #CaughtOvgard
Read the next entry in #SpeciesQuest here: Species #129 — Smoothhead Sculpin.