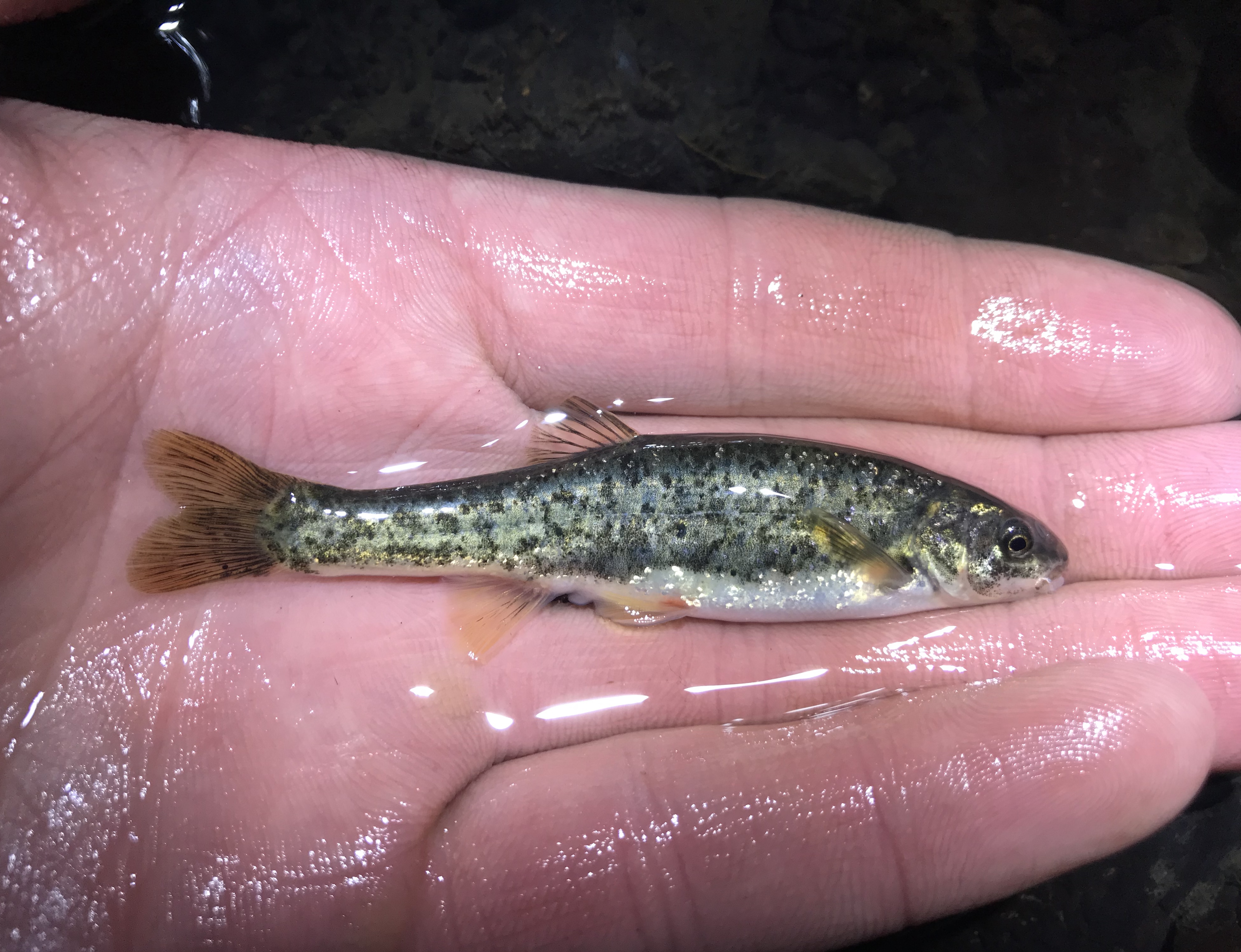 Species: Speckled Dace (Rhinichthys osculus)
Location: Link River, Klamath Falls, OR
Date: December 15, 2015
As of right now, this is one species. Likely, the Klamath Speckled Dace, Rhinichthys osculus klamathensis, will soon be classified as a separate species.
It, like a number of Oregon endemics, hasn't seen a lot of attention in the past 100 years, so it's been left alone by modern taxonomists, but that will soon change.
I caught Speckled Dace as a kid on the tiny egg hooks baited with worms we used to use in streams before the "Bait Ban" that effectively took away bait fishing in streams to protect native trout and sucker populations.
All in all, that was a good move, but it meant that a lot of time passed before I caught another dace.
I'd caught a lot of them, but once I had a good specimen in hand, I felt confident counting it as a species.
Interestingly enough, I've only caught Speckled Dace in the Klamath and Goose Lake Basins, so if and when they're reclassified, I'll have more species to hunt just hours away.
#SpeciesQuest // #CaughtOvgard
Read the next entry in #SpeciesQuest here: Species #125 — Dixie Chub.