Species: Vermiculated Sailfin Catfish (Pterygoplichthys disjunctivus)
Location: Lake Fran Urban Wetlands, Orlando, FL
Date: July 7, 2018
My first night in Florida amounted to me being terrified for my life as I tried night fishing for Florida Gar and Bowfin.
A gun went off within 50 yards of where I was standing, and I lost it. Read that terrifying/embarrassing story here.
I caught a single Spotted Sunfish and a Florida Bass by hand. This isn't a legal fishing method in Florida, and every other species on my list hasn't been counted unless it was caught by traditional fishing techniques. Plus, I'm pretty sure catching bass by hand isn't legal in Florida, so I deferred it down the list until I caught one for real.
I did notice some massive plecostomus right up against the shoreline after awhile and opted to try for those. They wouldn't touch bait, so I tried to snag them. It's legal, and I normally count any legal methods.
I hooked one in the side after numerous failed attempts, but it was not a good hookup, and the surprisingly strong fish quickly popped free.
By then it was almost 1:30 a.m., and reverse jet-lag or not, I needed some sleep.
***
I returned the next day and decided to start with other fish, though I caught nothing new.
Eventually, I found myself looking at the loud designs of a Vermiculated Sailfin Catfish once again.
I tried and failed to snag it, so I changed gears.
"What about flossing?" I wondered aloud.
The technique anglers use to float a hook into the open mouth of a salmon with lockjaw far enough into its spawning journey that it's not longer feeding. It's ethically gray, but a common practice among many PNW salmon anglers I know.
For a widespread invasive species, though, I had absolutely no ethical qualms.
I put on a treble hook and positioned it ahead of the feeding exotic. It took about an hour, but eventually, I got it to swim right over the hook. Once it's mouth was over the hook, I raised up.
Fish on!
It fought well, but I got it in without much issue. A few quick pictures, and I turned it loose.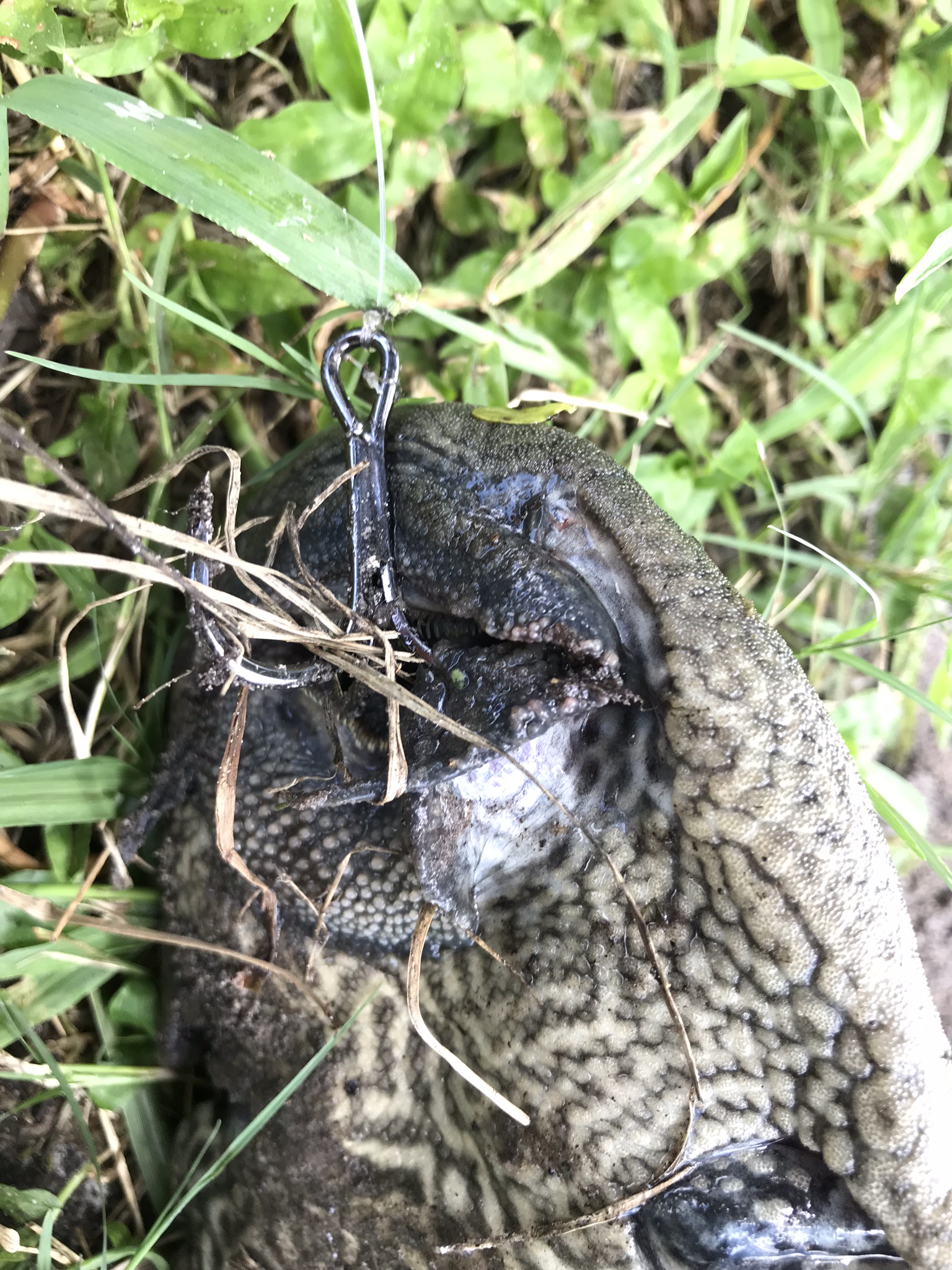 These fish are decent-sized, and I've heard rumors they taste like lobster, but I'd imagine cleaning one would be a nightmare. Further, Florida's freshwater landscape is a disgusting near-cesspool of reclaimed water, so I wouldn't eat anything out of there to begin with.
I repeated this a second time, snagging another one in the mouth, and then left the algae eaters alone and focused on other fish.
#SpeciesQuest // #CaughtOvgard
Read the next entry in #SpeciesQuest here: Species #133 — Eastern Mosquitofish.