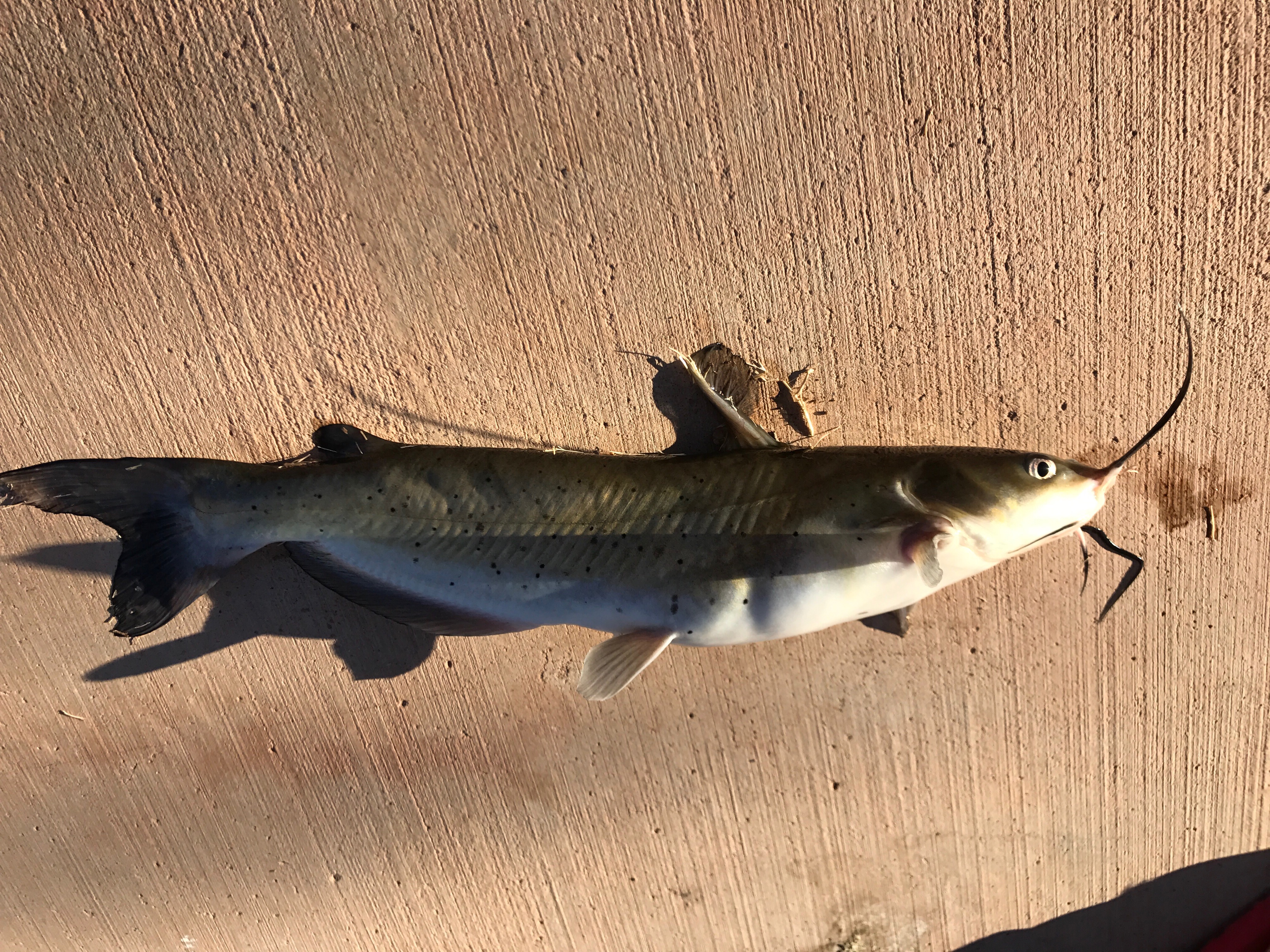 Species: Channel Catfish (Ictalurus punctatus)
Location: American Fork Marina, Utah Lake, Provo, UT
Date: June 22, 2017
I don't think my attitude towards a species has changed so quickly.
When I threw my worm up against the far rocky shoreline of the American Fork Marina, it was hammered so hard, the rod almost went into the water. I was stoked, thinking I'd hooked into some massive beast of a fish, but as I got the fish close enough to see it in the milky water, I was surprised to see it wasn't a massive White Bass or a massive June Sucker, but rather a respectable catfish.
I knew Channel Catfish were present in Utah Lake, but I didn't really expect to catch one in broad daylight. Yet here I was.
I was impressed with the fight and tenacity of the two-foot fish, and when I landed it, I was further impressed with the pugnacious attitude it carried with it.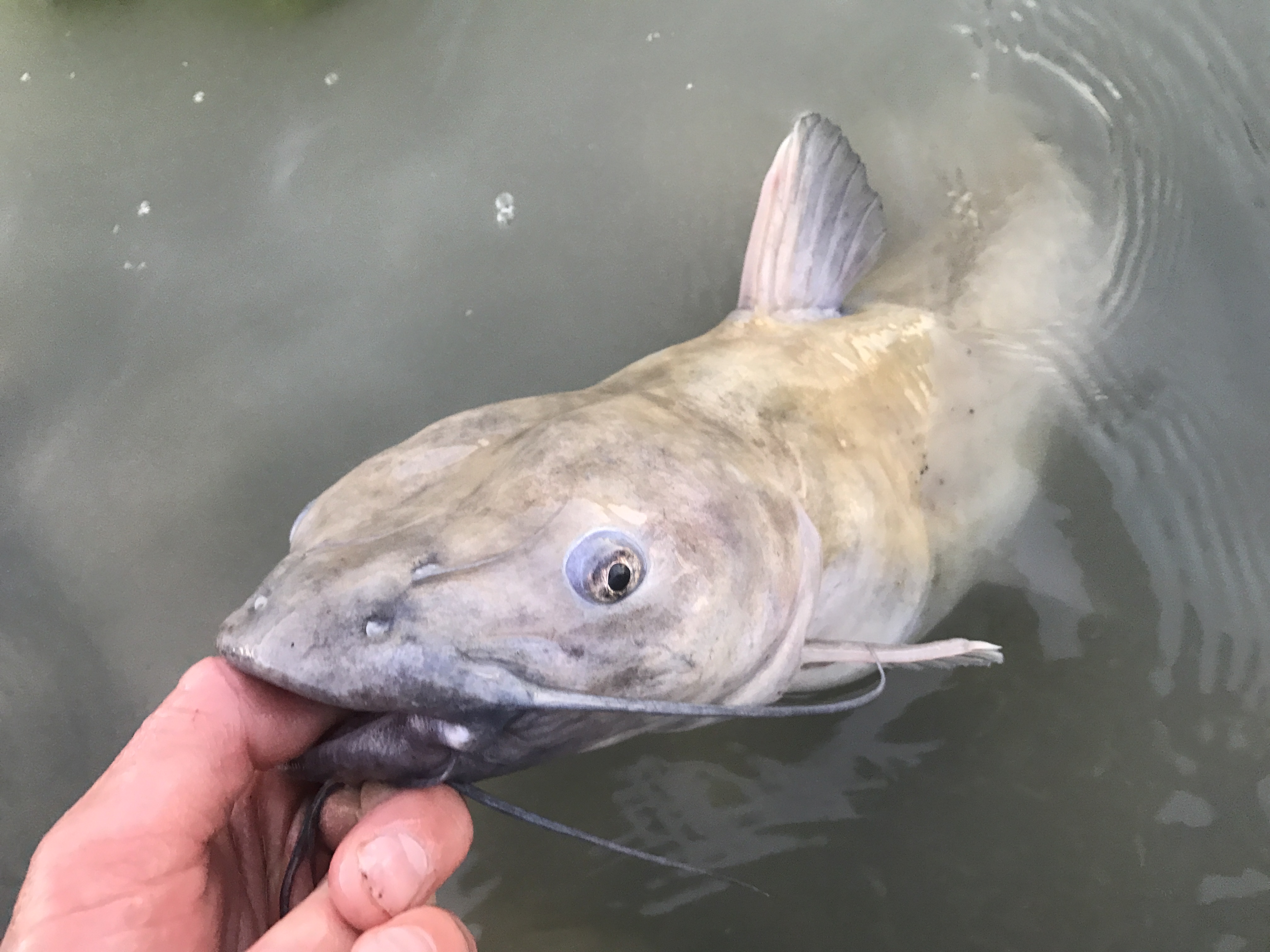 Lipping a catfish really isn't that bad. The spines are terribly painful (I've learned this at least half a dozen times), so lipping them or tail gripping is your best bet.
Then I caught another, and the magic was lost a little.
I hate to even say it, but every time I hooked one on my light tackle, it would drag me into the rocks and make me change the horribly abraded line — a pain with only a few hours to fish.
When I saw some folks fishing lures from a boat for these massive beasts, I was wistful about a truly massive Channel Catfish, but it never came. My two five-pounders would have to suffice.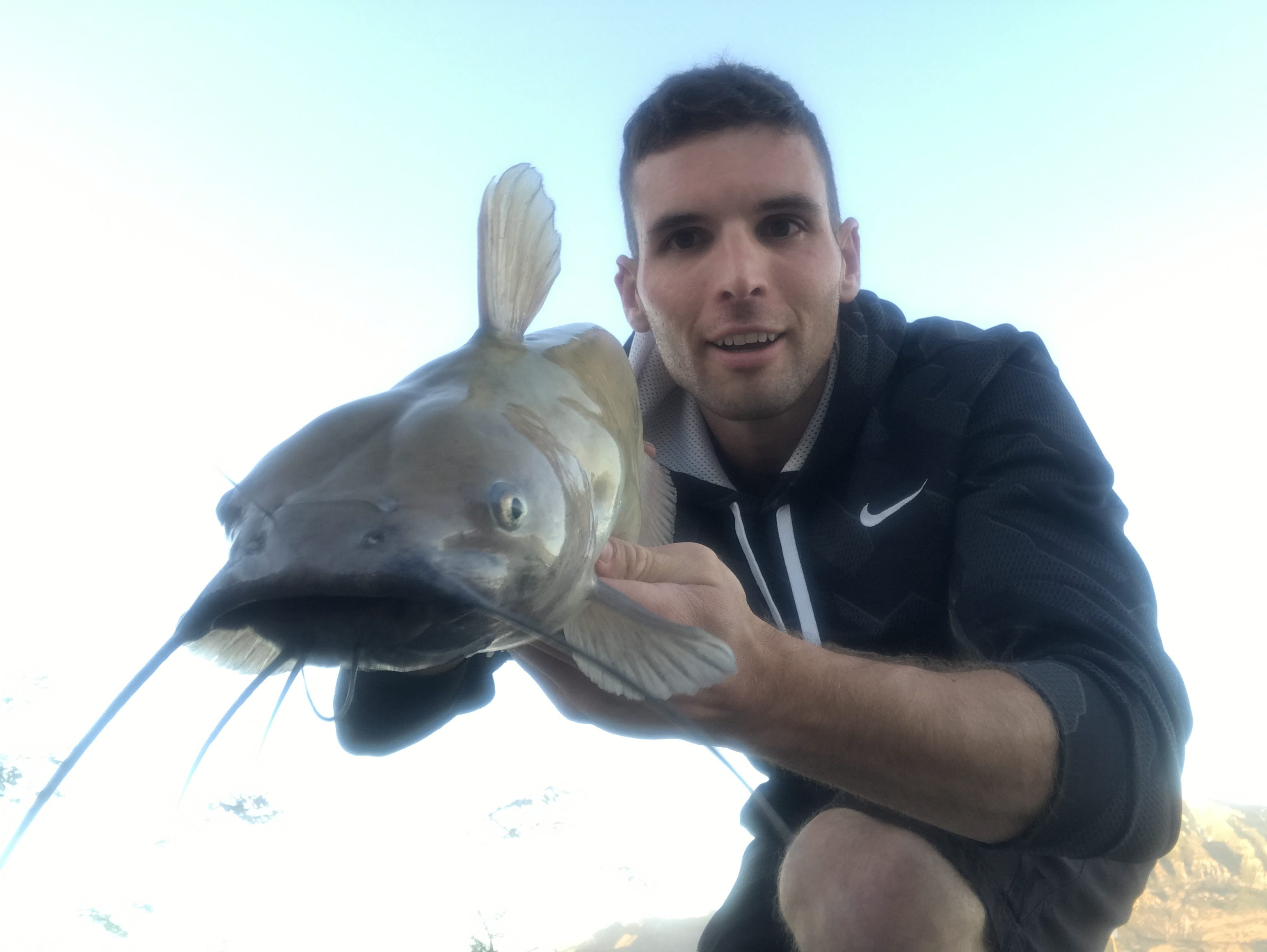 Channel Catfish get bigger than this, but the two five-pound-class Channel Cats I caught that first day in Utah remain some of the biggest I've caught to date.***
Since then, fishing the South has made me hate these fish. Invasive in much of their current range, they displace suckers and redhorse and other native bottom feeders. They often get stunted like Bullheads and Yellow Perch, and they really have no value as a species.
Further, their spines are especially painful, and every time I throw one on the bank where invasive (as I do with Yellow Perch and Bullheads back in Oregon), I get stabbed by their damn spines, as they inflict one final blow on society.
Sadly, they're here to stay. So where invasive, kill every one you catch (when legal) — whether or not it's big enough to eat.
#SpeciesQuest // #CaughtOvgard
Read the next entry in #SpeciesQuest here: Species #88 — Walleye.