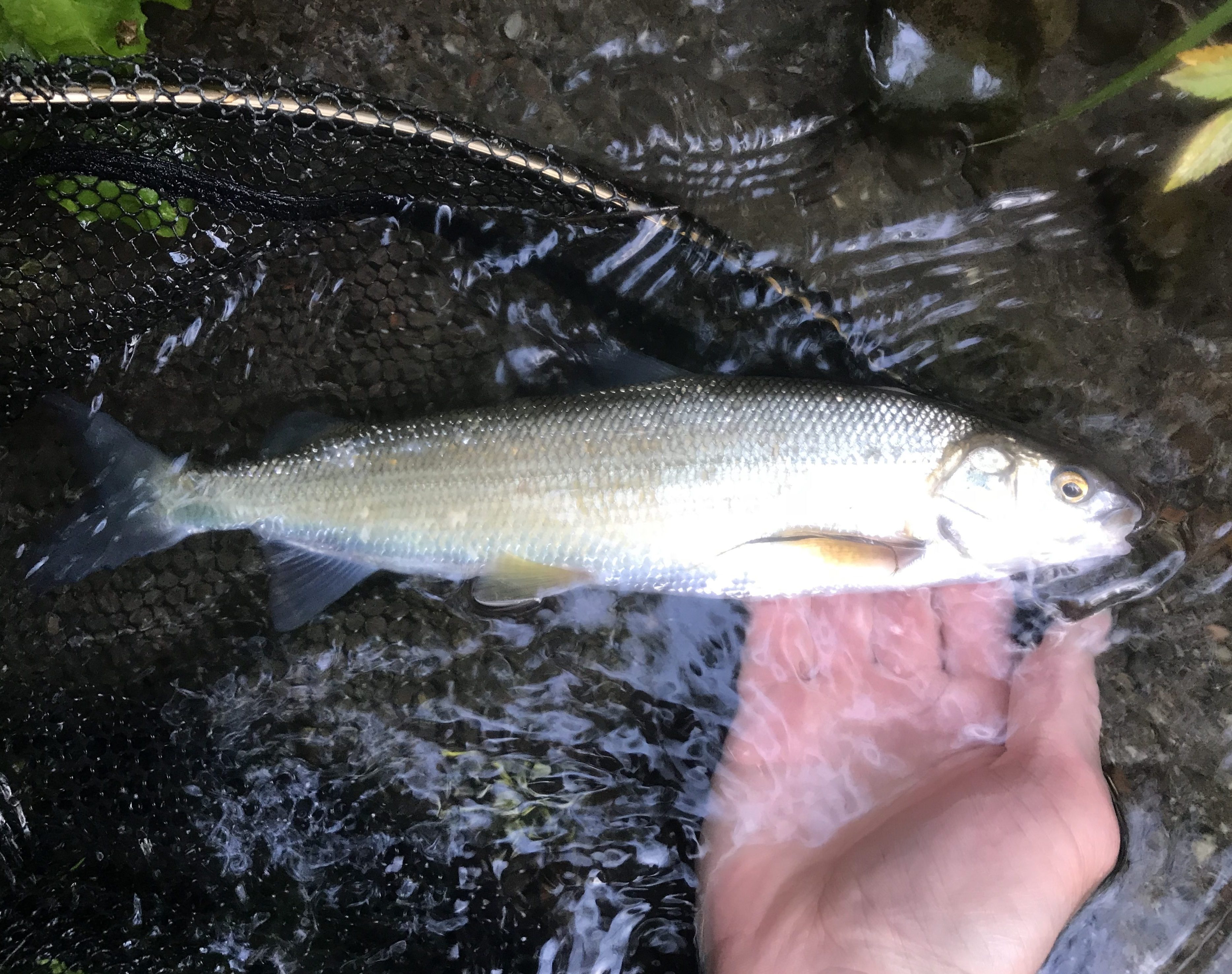 Species: Mountain Whitefish (Prosopium williamsoni)
Location: Deschutes River, Oregon
Date: June 21, 2018
The fish most Central Oregon anglers can't avoid avoided me for decades. Probably because I didn't know much about them. If you want to catch one, you should know the facts. All of these are 100% true.
Whitefish Facts
1) My first Mountain Whitefish was not caught on a mountain.
2) Whitefish aren't actually white, though they're rumored to be incapable of jumping, so you can see where the confusion lies. In fact, I've never heard of one jumping while hooked.
3) Whitefish do have white meat. That's the real reason for their name.
4) Though they're gaining a little respect, they're often viewed as trash fish which is crazy because they're Salmonids. They're more closely related to trout than chubs even though they resemble the latter somewhat.
5) There is town in Montana named Whitefish.
6) Whitefish is good smoked, but I've never had it vaped.
7) Whitefish are afforded "Game Fish" status in Oregon. Call it "whitefish privilege".
8) Identifying whitefish is easy when you understand there are only two types of fish: whitefish and wrong fish.
9) My friend once caught a three-pound whitefish on a massive jig while fishing for Lake Trout, one of the chief predators of whitefish.
10) I already wrote the story of my first whitefish. Read it by clicking here.
#SpeciesQuest // #CaughtOvgard
Read the next entry in #SpeciesQuest here: Species #131 — Umpqua Pikeminnow.