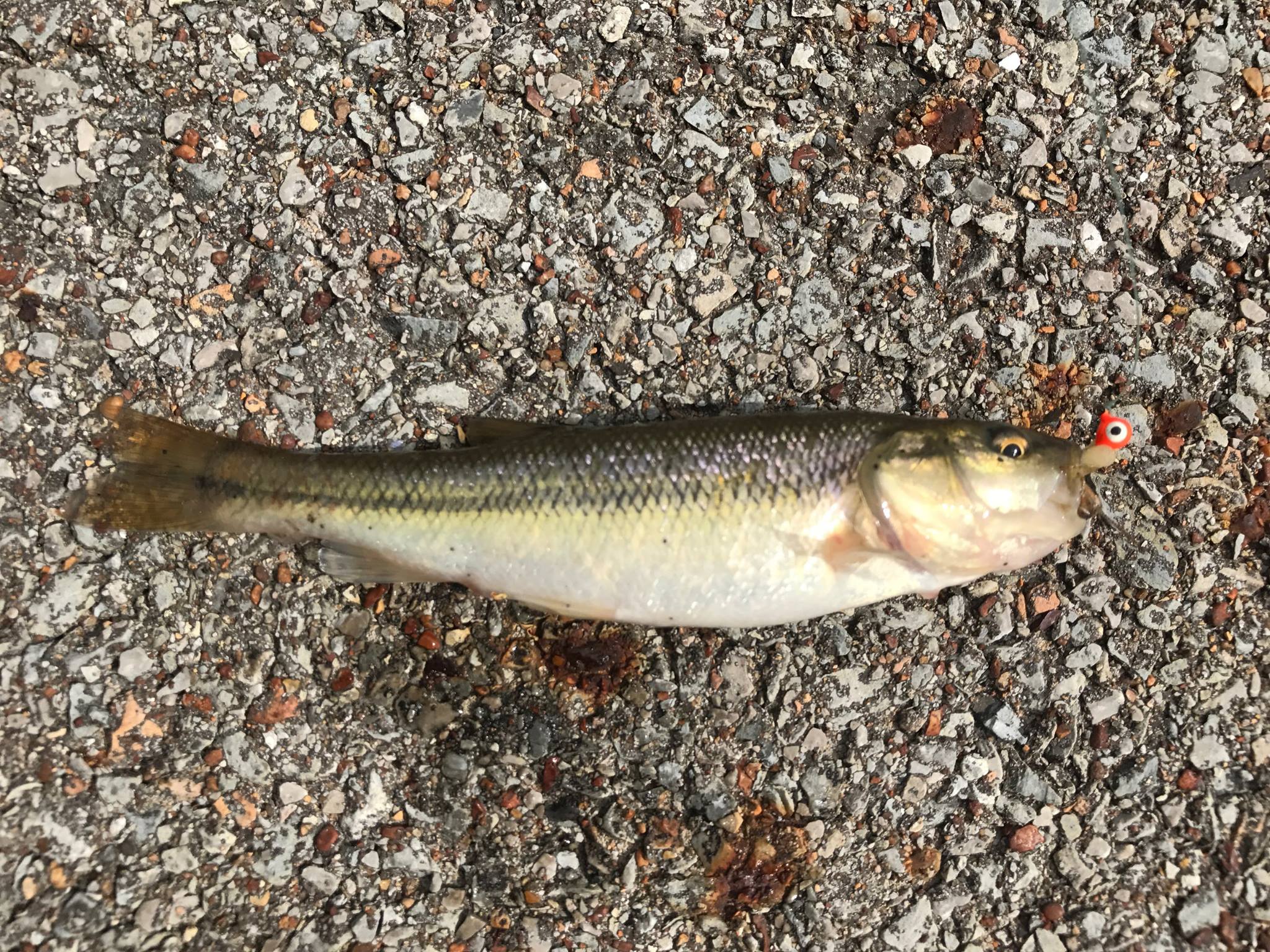 Species: Creek Chub (Semotilus atromaculatus)
Location: Globe Creek, Fountain Heights, TN
Date: August 1, 2017
This might be the most "Species Hunter" post of my entire blog. After staying with my friend, Marcus Moss, in northern Alabama for a week of subprime bass fishing that culminated in a few gar and a lot of small bass, I headed to Nashville.
I spent one night there, taking in the Music City before moving my way towards Pensacola, the next intended stop on my roundabout return trip to Oregon. As a sidenote, Nashville is awesome. One of the first cities to receive Google Fiber and (at time of writing) the cheapest airport to fly into, it has a lot to offer. The food, music, street art, and general vibe (I know, I hate that word, too) were generally impressive. I look forward to returning someday soon.
But in all of the excitement, I forgot to fish.
Realizing I never fished in Nashville as I made my way south, I wondered if there was any way I could stop and catch a fish in Tennessee before I made it back to Alabama. I'd never caught one in this state, and there were countless new species to be had even if I hadn't really identified myself as a "Species Hunter" just yet.
***
It felt like a longshot, but when I stopped for gas a few hours south of Nashville, I took note of the small, semi-stagnant creek I crossed en route to the gas station. After filling up, I crossed the access road, turned off onto a road that led to several houses and was dismayed to see fences blocking the access to the creek below.
Eff.
I thought about giving up when I realized that I didn't need to touch the water — just access it. I tried dipping my jig (not a euphemism) in the water some 20 feet below, but the little fish I could weren't having it.
I had yet to discover microfishing and had no artificial baits. As my heart sank, and I went to put my rod away, a grasshopper flitted away from where it had sat, baking on the hot road moments before. I spent a minute trying to catch on one the road, and once I did, it paid off.
Tipping the jig with a writhing, mangled hopper proved the right incentive to get the cyprinids below to bite, and I landed my first Creek Chub. I didn't love dropping it down almost 20 feet to the water because fish care is important to me even when dealing with "trash fish," but it swam away fine.
Somewhat smugly, I tucked my ultralight back into the back of my car, closed the door, and hit the road again, one species richer.
#SpeciesQuest // #CaughtOvgard
Read the next entry in #SpeciesQuest here: Species #92 — Spotted Sunfish.