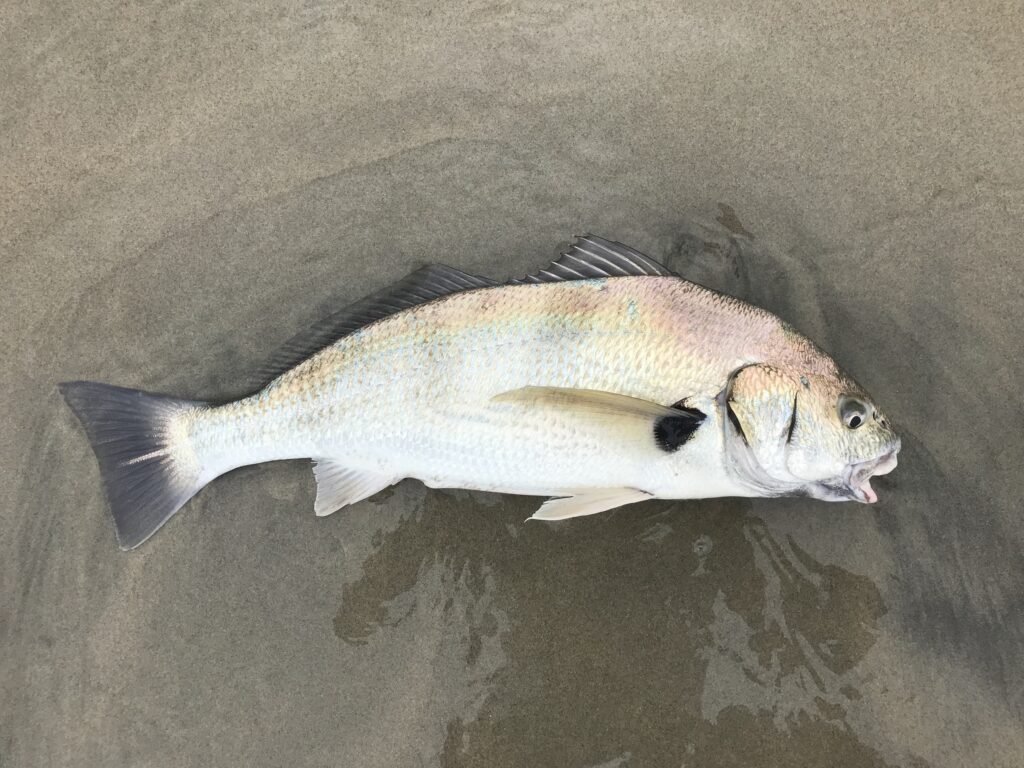 Species: Spotfin Croaker (Roncador stearnsii)
Location: Torrey Pines State Park, California
Date: August 7, 2018
I haven't been published in many big, national magazines, but there was a brief stint where I wrote for Game & Fish before they consolidated their writer pool and fired the previous editor I'd worked for. Kinda disappointing, but I made the most of it while I was there, and I actually wrote about this fish and the next one in an article about an epic, multispecies road trip route across California.
Two notes: (1) Dig for sand crabs should you try to attempt fishing this beach, and (2) avoid stepping on stingrays.
Read it here.
Please consider subscribing to my weekly column and access my past columns for as low as $1 per month by clicking "Become a Patron" below.