Infographics are a perfect marriage of data and art. Since I compulsively track every fish I catch and have done so for 15 years, I inherently want to share my success with people, but refuse to do so with spreadsheets.
At the end of the 2017 Fishcal Year, I decided to try something different: infographics. I've now completed my "Finfographics" or "Fishing Infographics" for two years, and they tell a story of numbers using pictures anyone can understand. Enjoy.
2018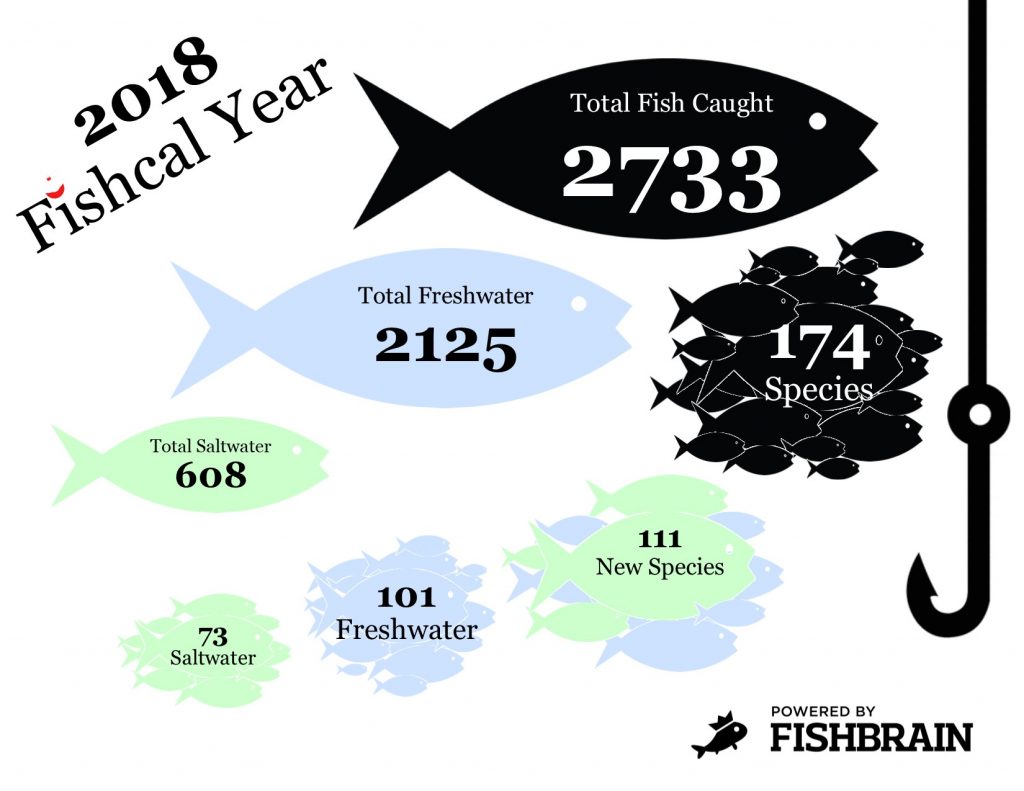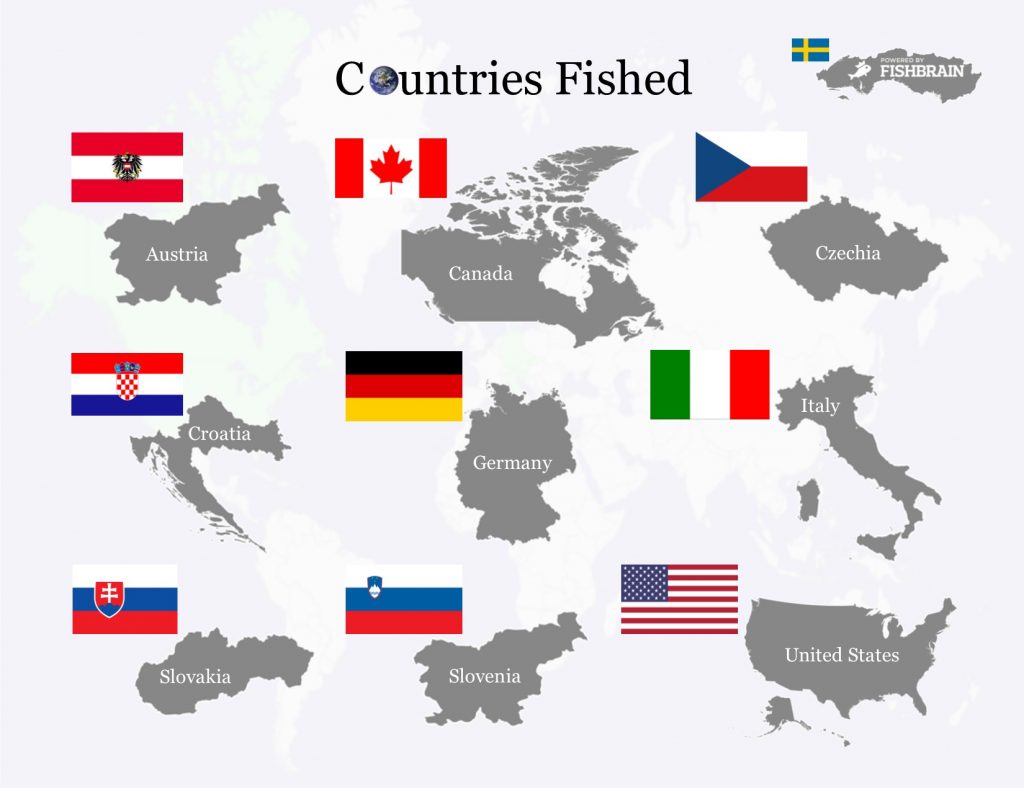 2017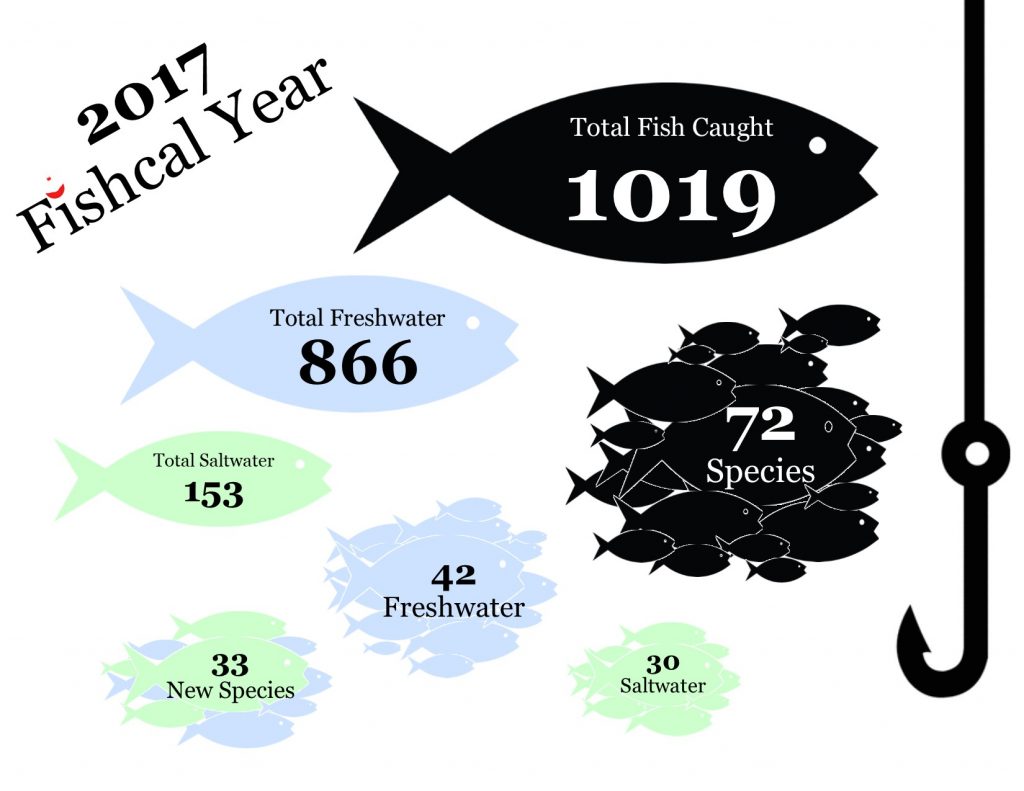 Please consider subscribing to my weekly column and access my past columns for as low as $1 per month by clicking "Become a Patron" below.