Seal Beach Pier, Seal Beach, CA
Trip Date: June 9-13, 2008
The Jetty
The night before graduation, I decided to scrap the speech I'd written weeks in advance and start a new one. I finished it around midnight, and it is, to this day, the best speech I've ever written. While my delivery was a little shaky, that speech remains one of my proudest moments.
From there, everything happened so fast: the ceremony, the party, the packing. Suddenly my senior class was on its way to Seal Beach, California.
Fourteen long hours in that same red van we took on our Biology Trip four years earlier, and we were unloading our stuff at a beach house just 200 yards from the Naval Weapons Station.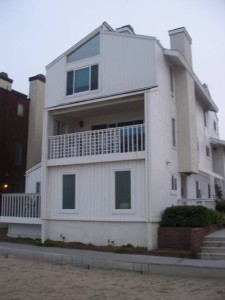 As we resigned ourselves to cook under the cloudy lid that kept heat and humidity in, we scoured the space we'd worked four long years to rent. We found a tandem bike, which quickly surged in popularity, but didn't really interest me. What did were the two dusty pieces of graphite tucked into the back of the mildew-kissed garage. There were two sturdy old Shakespeare surf fishing rods
, spooled with thick monofilament line years past its usefulness, which just sat there, forgotten.
We had plans interspersed throughout the week, but when the sun and moon performed a solar shift change and darkness permeated the beach, I convinced the other guys in my class to try and catch a fish or two, but only after goofing around on the beach.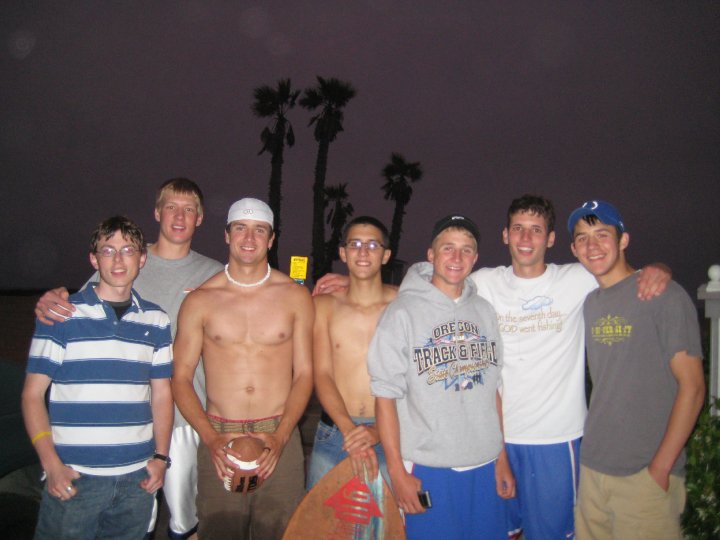 We headed first for the rocky finger that stretched out several hundred yards from the beach and was bisected by a military-grade chain link fence that marked the northern boundary of the naval base. We fished with those two ocean rods, as well as my fast action, six-foot Ugly Stik Elite
with its equally ill-suited Shakespeare Crusader Spinning Reel
.
We had no bait, so we tried to catch the small crabs lurking warily in the rocks at our feet. Despite an hour of effort, soaking ourselves with sweat, and providing our shins and knees as bloody sacrifices for the wet rocks, we remained baitless.
Instead, we got our adrenaline rush by taking two bold steps onto a naval base soaked in darkness, before realizing the jointly pathetic and stupid actions we'd made and headed back to the house.
*****
Throughout the next few days, that jetty would bring a variety of experiences.
I would watch one of the fisherman catch several California Halibut and White Seabass on swimbaits. One fisherman landed a White Seabass that died. Those fish were supposed to be 24 inches long, but this was just short. He decided to keep it.
Illegal.
Another day, I watched a gentleman catch a five-foot shark. Apparently, several Asian gentleman saw it, too, because they ran up and paid the guy several hundred dollars for it, loaded it into their van, and disappeared.
Also illegal.
I finally decided to give up fishing the jetty after a particularly pervy old fisherman made unsettling comments about my female classmates visible on the beach maybe a quarter mile away.
 Not illegal, but creepy.
*****
After our excursion onto the naval base, most of the other guys retired to a chaperoned house full of girls to watch movies and enjoy the creature comforts of civilization, but a few of us headed to the pier. And the pier is what this story is really about.
#CaughtOvgard
Read Hook #4: Determination.